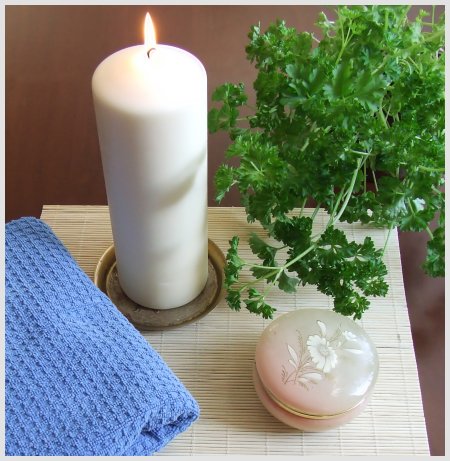 Recently, I noticed there's a growing trend of women indulging in DIY skin care recipes, making their own masks and scrubs. A local website which I've purchased some organic products recently emailed specific directions on how to make our own moisturizers. I'm guessing that these women are tired of conventional skin care products that over promises but under delivers. Which is why I thought I'll give Leon's Anti-Aging Beauty Secrets which focuses on beauty inside out the natural and DIY way a mention here.
Leon is one of the members of Splendicity, beauty and fashion online community that I belong to. She has been researching on natural skin care recipes for the past 10 years and based on her research and experience, has garnered the best anti-aging secrets ranging from Ayurvedic recipes to the recipes that include recently discovered anti-aging ingredients.
Her beauty e-book comes complete with natural skin care recipes and includes specific instructions to make your own anti-aging skin care products with the help of secret fruits, vegetables and herbs that are already in your kitchen to get wrinkle-free, flawless and glowing skin. There are even recipes to help with weight loss.
I've read the book and I have to say the recipes look pretty promising. She even has something to grow eyelashes!
So if you've been exploring or planning to explore beauty the DIY and natural way, perhaps you'll be interested to check out Leon's Anti-Aging Beauty Secrets which is currently available at a special price of US$15 for a limited time.

© www.vivawoman.net copyright notice ☺


_______________________________________________________
Related posts you may also like to check out: