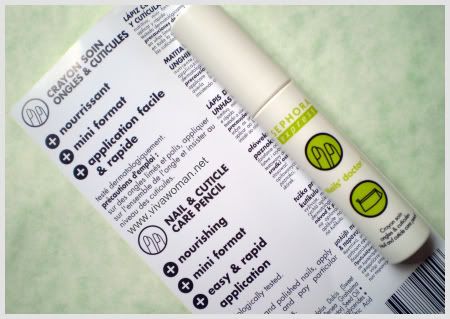 I picked up the Sephora Express Nails' Doctor – a nail and cuticle care pencil while at the store last week. It looked cute and cost only S$10 so I thought it shouldn't perform too badly.
WRONG!
Gosh. What were they thinking when they created this? The nip is so badly designed; it's absolutely difficult to use especially around the cuticles! And because of that, I disagree completely that this allows for easy and rapid application. In addition, it isn't as nourishing as I expected it to be although when I touched the nip, I did feel some of the conditioning or nutritive oil.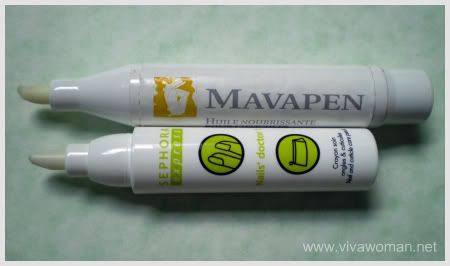 Anyway, I'm better off spending S$16 buying the Mavapen which has always been my favorite. Meanwhile, I'll just use this Sephora Express Nails' Doctor as a cuticle pusher because it really feels just like one.
Word to Sephora – you need to change the design of your nip to accomodate the skin around our cuticles! At the least, make it softer!

© www.vivawoman.net copyright notice ☺
_______________________________________________________