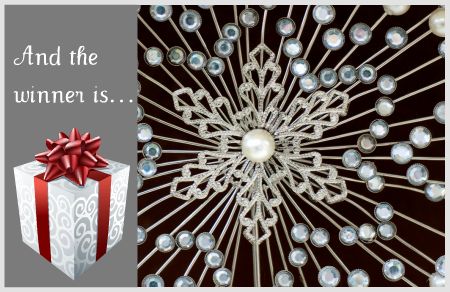 It's time to announce the winner for Part 2 of the Viva Woman Bejeweled Giveaway! I received 162 entries over the past week and the winner from the pool of valid entries is…*drumrolls*…
120. ann December 10th, 2008 at 9:23 am

Her pieces are all so delightfully vintage!

http://www.etsy.com/view_listing.php?listing_id=14730636
Congratulations Ann! I will be in touch with you via the email you left in your comments. Please keep a look out for it!
For the rest, don't fret! You still have your chance because Viva Woman Bejeweled Giveaway will continue till the end of the year. Stay tune for Part 3!
And while we're on the topic of giveaways, I should announce that the winner for the Karmin Titanium Hair Straightener Iron Giveway have been selected last week and it was Denise Nguyen from Santa Ana, USA.  And Denise should have received her hair straightener by now and probably having fun with it already!
Plus my local readers who participated in the Cure Natural Aqua Gel Giveway should also have heard from Fr3b as the results have been announced on their blog and I understand the organiser had gotten in touch with the winners.
So remember: stay tune at Viva Woman for the next giveaway. You maybe the next winner!

© www.vivawoman.net copyright notice ☺
_______________________________________________________