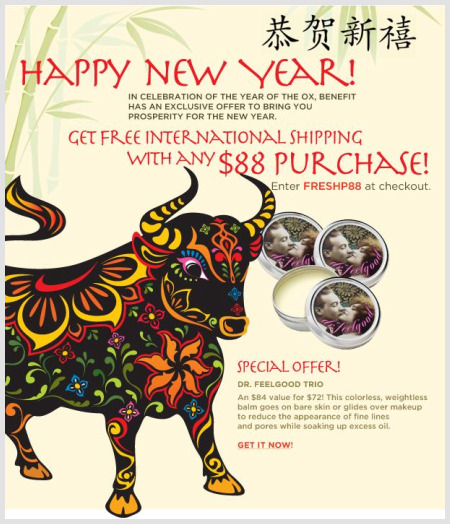 I was very surprised to see this offer from Benefit Cosmetics this week especially because this promo is coming out from the US. But I won't be surprised if they were to reduce the minimum purchase amount going forward considering the state of the global economy.
Anyway, it's a good opportunity to grab some beauty stash if you're eyeing something from the brand. Offer is good till 2 Feb 2009. On top of this, you'll get a free full-sized BADgal blue mascara with any purchase of US$35. No promo code is necessary as the item will be automatically shipped with the order once the amount is hit.
Happy stashing! Remember to redeem the free shipping with promo code FRESHP88 during checkout.

© www.vivawoman.net copyright notice ☺
_______________________________________________________
Related posts you may also like to check out: