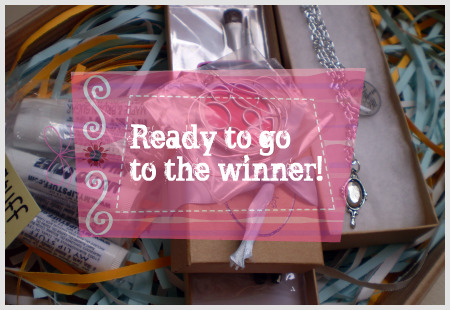 Thanks to everyone who participated in the Viva Woman Feb Bejeweled Giveaway! I hadn't realized that Random.org now has a beta version of a True Random Number Generator which can make my giveaway announcement a true breeze and I was still trying to compile the 563 valid entries to pick a winner. So the random number picked by the new widget is 434 and this entry belongs to…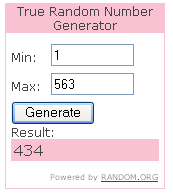 Linda February 7th, 2009 at 6:46 pm
MMD: http://www.etsy.com/view_listing.php?listing_id=20384002
I love this swirly pattern.
I've sent an email to Linda and the goodies will be sent to her, as soon as she replies.
For the rest who entered but did not win, please try your luck in the next giveaway in March! Yes, more lovelies are in the bag so stay tuned!

© www.vivawoman.net copyright notice ☺
_______________________________________________________