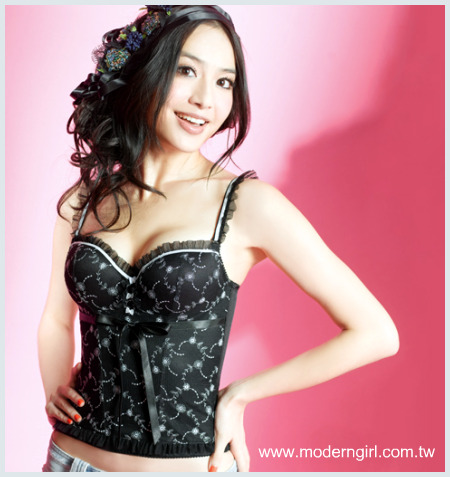 Yesterday, as we were stepping out for lunch, my husband freaked out at my attire. "What's that you're wearing? Why is your bra showing?" I wasn't about to change my outfit but because of his adverse reaction, I had to change my yellow bra to one that is of skin color. I was wearing a white lacy camisole as part of my outfit and the top of the yellow bra was showing through.
Actually, I was surprised at his reaction because it was not the first time I wore that.   Moreover, I thought it's pretty acceptable.  Afterall, I often see women, even in professional settings, showing their bras with see-through blouses. Other times, the color of their bras is deliberately darker than their blouses.  More common are visible bra straps.
Part of outerwear if it's worn tastefully?
While I think it is inappropriate for professional situations, showing some underwear in a tasteful manner is fine in my opinion. Sometimes the underwear actually makes a fashion statement especially since many now are designed with lace and ruffles.   For example, it is not uncommon to see pretty camisoles worn under a jacket and lacy petticoats no longer need to stay hidden under skirts or dresses. 
However, I would draw a line as to what to show. For example, sightings of panties or thongs from girls clad in hipsters or low-rider jeans are a turnoff for me.   
What do you think?  Do you consider showing underwear to be indecent or acceptable?
© www.vivawoman.net copyright notice ☺
______________________________________________________________