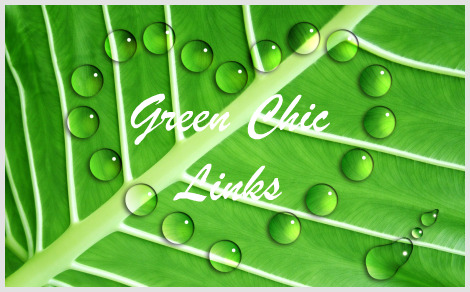 It's Saturday again! How time flies. I've had a somewhat busy week and want to take this weekend easy. So far, I have nothing concrete planned. But I'm keen to get my tummy filled with yummy stuff for sure and I need to hunt down a new hairdryer as my old one went kaput and the spare one isn't cutting it. For today, I'll leave you with announcement of my giveaway winners plus links to green fashion, beauty & style. Have a great weekend everyone!
Viva Woman Epicare Giveaway Winners
The three lucky winners to the last Viva Woman Epicare Giveaway are Cheryl, Serene & Loveless! Ladies, I've sent you an email so please reply and forward me your Singapore mailing address soonest!
Green Chic Links
Bravo's Real Housewife, Alex McCord was in Chicago to celebrate the opening of Second Time Around. Runway To Retail checks out the high-end consignment shop selling the best vintage designer merch.
Thinking of dying your hair the natural way? Karissa at Prissy Green breaks down one of the most natural hair dyes on the market, and warns you! And while you are there, make sure check out her exclusive coupon for 30% off KORRES natural cosmetics!
Posh Swaps at the environemental implications of synthetic clothing and clothing swaps
My Beauty Bunny is giving away free Kiss Down Under goodies!
Looking Sharp! is going back to (grad) school with a chic and green bag.
Mexico, one of our favorite eco-friendly travel desinations, is getting their very own top model! Factio Magazine checks out Mexico's Top Model coming soon!
The Fashionable Housewife wants to know if you swap clothes or have ever attneded a clothes swapping party? It's the economical way to refresh your wardrobe!
© www.vivawoman.net copyright notice ☺
______________________________________________________________