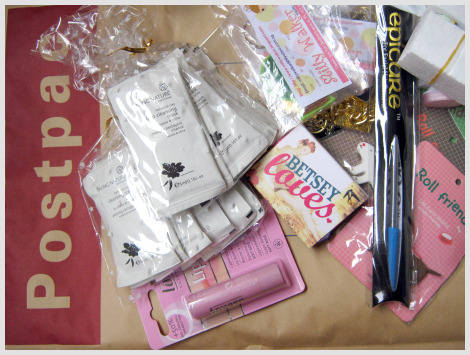 A big thanks to everyone who participated in the September VivaBella Giveaway! The participation for this particular giveaway was very enthusiastic and we had 806 entries in all.  However, only 800 were valid according to the guidelines given.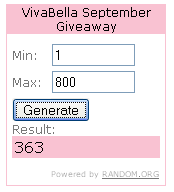 Anyway, the September VivaBella Giveaway is now ready to go to the winner and that lucky person is Yan Yan! I've written an email to you so please respond with a valid mailing address. For the rest, stay tune for October's giveaway coming up pretty soon.  And remember, you can stay updated on these frequent giveaways by subscribing to my blog via email or my RSS feed.
Nutriganics giveaway from The Body Shop
We also have a winner for the Nutriganics giveaway.  The winner is Fiona O!  Fiona, I've also written an email to you so please reply with a valid US mailing address.  And for those who were interested to know the ingredients of the Nutriganics range, you can look them up on the TBS UK website now. 
Last days to enter in the Korean herbal cosmetic giveaway
For my Singapore readers, you have until Oct 12 to enter in the Enchant giveaway from Dermona, a Korean cosmetic cleanser made with herbal ingredients.  Click through the link here!
That's all for today!  Have an enjoyable weekend everyone!

© www.vivawoman.net copyright notice ☺
_______________________________________________________