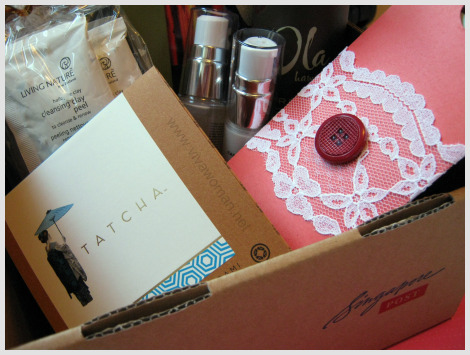 I thought I just greeted everyone a good weekend and now, it's another! Not that I'm complaining but time is literally flying out of my window! Scary…and soon, it'll be Christmas! Okay, maybe not so scary because I have some exciting plans coming up here. *wink*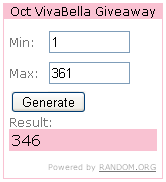 Okay, before I ramble on, let's announce the winner for the October VivaBella Giveaway. It's Cherie of comment no. 346! Cherie, I've sent you an email so please respond with a valid mailing address soon. For the rest, you can look forward to MANY MORE goodies in a blink of an eye! I'm going to change the usual format and make it more fun – by spreading more love! So do stay around!
Guess our celeb's age
Before I go, let me leave you with a Saturday read from Total Beauty.  Age has always been a thorny issue for me and while I don't lie about it, I'm not open about it – maybe it's my way of keeping people curious *heh*. (Hint: I'm an old Gen X!)  So like all curious cats, I took this quiz to find out some of the celebs' true age. A bit tricky and I only got 5 right! In fact, I can only say Madonna's age with certainty but the rest of the 4 correct answers were based on guestimation.
So if you're also a curious cat like me, just take the quiz!

© www.vivawoman.net copyright notice ☺
_______________________________________________________