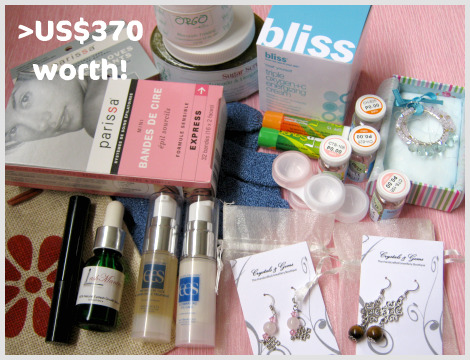 Are you ready for the first VivaBella Giveaway this year? I hope you are because there are plenty of goodies valued at over US$370 from eight sponsors to be given to one lucky person. If you've been participating in my past giveaways, you're probably familiar with the rules but note that I'm adding one more this time – participants must be subscribers of the Viva Woman Newsletter! All you need to do is to ensure you use the same email you used to subscribe to the newsletter in the comments.
:: PRODUCTS & SPONSORS ::
1. Easy-Eye Solutions
One set of Instant Eye Tuck & Dark Circle Treatment & Illuminating Eye Care Gel.
2. Lash Mantra
One 100% natural grown eyelash serum.
3. Asian Fashion City
Two sets of Geo Circle contact lens that are ISO certified, as well as approved by KFDA (Korean Food & Drugs Adminstration) and Japan Ministry of Health, Labour and Welfare.
4. Orgo Cosmetics
One Pineapple Frosting Body Whip and one Avocado & Bergamot Sugar Scrub.
5. ChopSaver
One ChopSaver Original and one ChopSaver Gold with SPF15.
6. Joypeckjoy
A pair of Pink Lady earrings made with Swarovski crystals beads and aqua quartz faceted briolette on silver plated copper wire hoop .
7. Crystals & Gems
A pair of Victoria Elegance earrings with Tiger Eye gemstone & a pair of Love In the Air with Rose Quartz gemstone.
8. Parissa
One box of mini wax strips and one pair of exfoliating gloves.
9. A brand new Bliss Triple Oxygen+C Energizing Cream.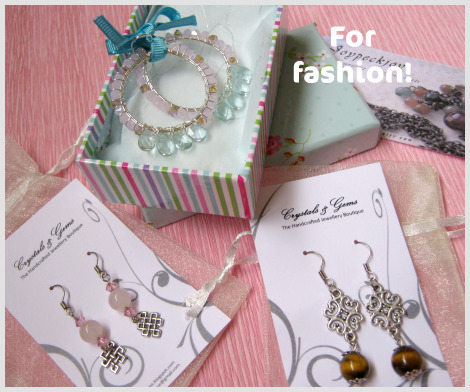 Pretty earrings from Joypeckjoy and Crystals & Gems.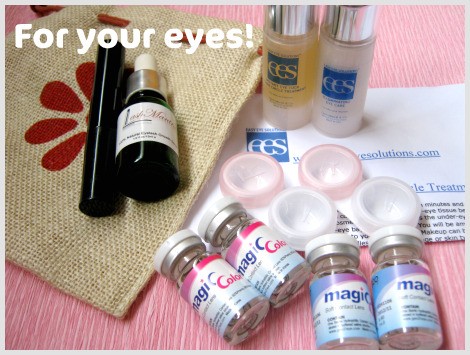 Products from LashMantra, Easy-Eye Solutions and Asian Fashion City.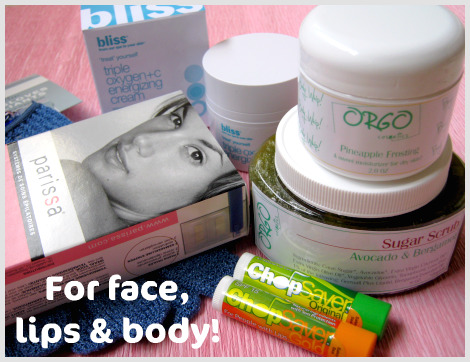 Products from Parissa, Orgo Cosmetics, ChopSaver and Bliss.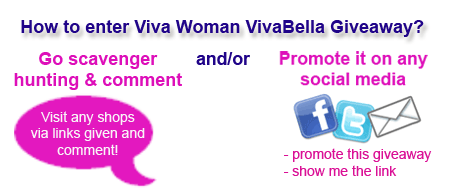 :: GUIDELINES TO TAKE NOTE ::
1. You may submit multiple entries but each comment must be different.
2. Please provide the email address used in the newsletter subscription.
3. The items are not redeemable for cash.
4. The giveaway will be opened till 12 midnight SST on 23 March 2010.
5. Winners will be randomly picked via random.org.
6. Everyone can participate, no matter which country you reside.
I'll be checking my moderation box regularly, hence don't worry if your comments do not appear immediately. SO HAVE FUN EXPLORING AND ENTER RIGHT AWAY!
Giveaway Disclaimer: Viva Woman has not tested all the products in the giveaway and cannot be responsible for any negative product experiences that arise from using them. Please use the products at your own discretion should you win them.

© www.vivawoman.net copyright notice ☺
_______________________________________________________