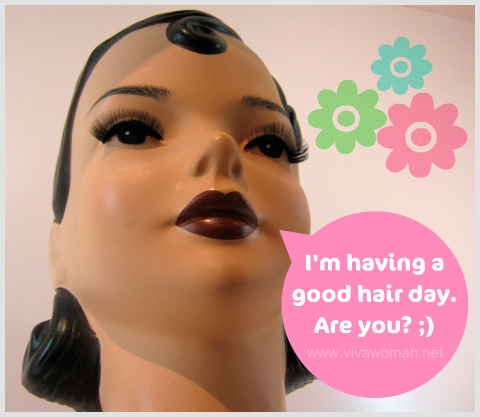 It's the weekend and you probably have some interesting activities lined up. I've been spending some bonding time with my family and am keeping this short so here are some reads from Total Beauty to keep you occupied.
Do Skin Care Routines Actually Work?

Dermatologists dish eight reasons why we should keep putting on the lotions and potions day and night.
Find out
"How I Took 10 Years of My Face and Body"
Get fountain-of-youth secrets from mom and TV personality, Dayna Devon. She tells us what she eats, what anti-aging and beauty products she uses and what kind of exercise she does to keep her looking younger than she is.
Get secrets
Stress-Squashing Tips
Don't compromise your heath and beauty by letting stress get the best of you Stressed? Check. Tense? Check? Overwhelmed? Check. Then it might be time to read about some of these tried and true methods like aromatherapy and reflexology to help you chill.
Get tips
Anti-Aging Tips for Your Body
Get advice from the pros who know on how to keep those wrinkles at bay. This total body guide to anti-aging will teach you how to keep things firm and fabulous.
Read guide
Test Your Salon Etiquette
Take this true/false quiz to see how good your hair manners are Should you tell your stylist if you don't like your haircut? How much should you tip? Can you expect to get a free bang trim? Take this quiz to get all these burning questions and more answered.
Take quiz
Enjoy your reads!

© www.vivawoman.net copyright notice ☺
_______________________________________________________
Related posts you may also like to check out: