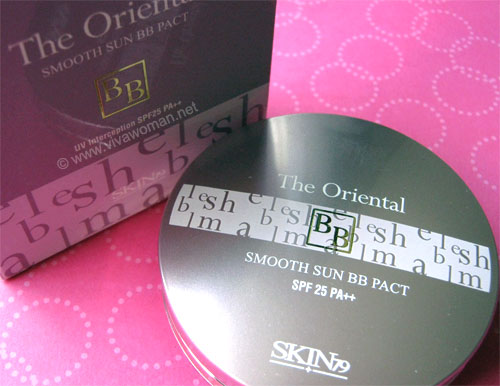 I'm not a fan of Korean beauty products because going by their ingredient list, most of them are hardly what you can call natural cosmetics. But I literally dashed out to grab this from the nearest Watsons after reading Hazel's rave on it. Something about her pictures made me wanted this item badly. And I was really hoping that I'll get that flawless look after using this one. So did it make the mark for me?
Shade, packaging and smell
Skin79 Oriental Smooth Sun BB Pact comes in a single shade, and the shade is great for those with fair to medium skin tone. I like the round, purple casing and something very neat about it is that this compact comes with a clear plastic shield that separates the powder puff from the powder. I forgot to take a picture of that but I thought that was really neat! Okay, this product comes with a very strong fragrance the first few times I used it. The smell irritated me so much that I almost wanted to give it up. However, I persisted and after awhile, the smell seems to have dissipated. Or maybe my nose is already in tune with the scent?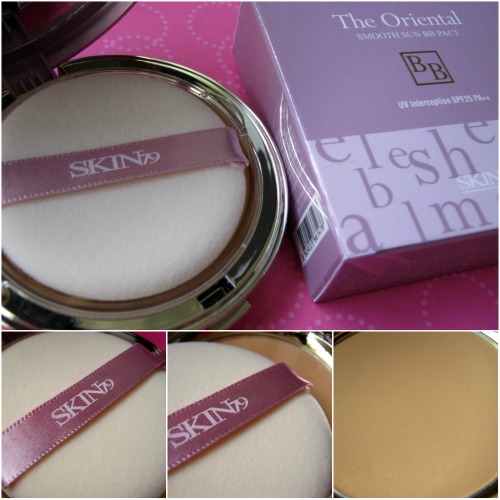 Coverage and oil control
Honestly, I cannot figure out how this powder is supposed to work. Is it to be used as a base, as a finisher or on as a foundation powder? But anyhow, I tried using it all three ways. First of all, let me say this compact powder doesn't work for me if I just use it alone. I specifically tried this product using a smaller kabuki brush but the coverage was still very sheer for me, even after I've used concealer on my blemishes. So next, I tried using it as a base under my Shiseido foundation powder. Again, I don't see a lot of difference in terms of coverage. However, the oil control is good. My skin is not too oily anyway but I noticed that this helped to keep the shine at bay, even after a couple of hours. Finally, I tried to use this as a finisher and I would say, the result is as good as if I use this as a base.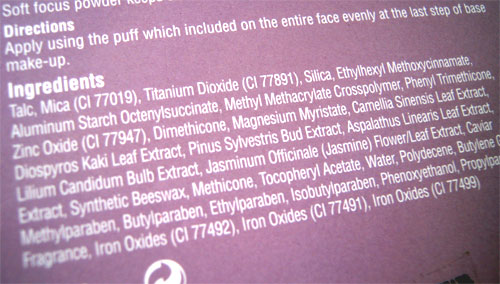 Comparison with BB cream
I can't rave about this product. It's mediocre by my standard. If I want coverage, a BB cream will do a better job for me. And even when it comes to oil control, The Ecobeau BB cream I tried gave me good results too. But, compared to a BB cream, this is lighter and for those mindful of the list of ingredients, you can take comfort that this one will sit on top of your skin care because it is in powdered form. The powder comes with SPF25 PA++. It's no biggie to me but that's probably a plus for people who like more sun protection. I don't reapply this powder again during the day but this is said to be good for numerous applications without the powder clumping up.
Price and availability
Skin79 Oriental Smooth Sun BB Pact is available at S$35.90 from Watsons.
Overall summary
This product might work better for those with even skin tone. Mine is quite blemished so I need something that offers me better coverage. But one thing I have to say is that this powder doesn't cake up so that's a plus. And because it's got such great oil control, this powder is good to use when you're taking pictures!

© www.vivawoman.net copyright notice ☺
_______________________________________________________