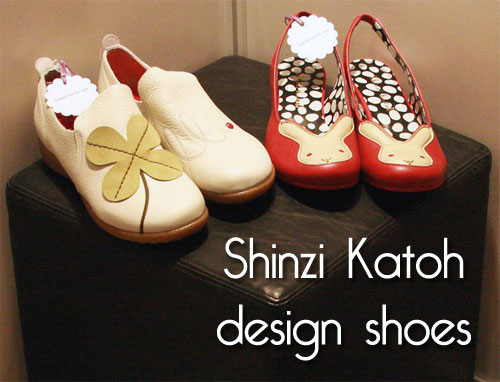 I was feeling real sore that I had to give the Shinzi Katoh Tea Party that was organized by The Little Happyshop a miss due to some last minute hiccups. How could I have missed such a rare opportunity to meet Japan's best known Zakka artist and designer right here in Singapore? Oh geez…and seeing the pictures posted on their Facebook page just grieved me even more. (T_T)  Look at these cute Shinzi Katoh design shoes that were on display at the art showcase! Kawaii desu ka?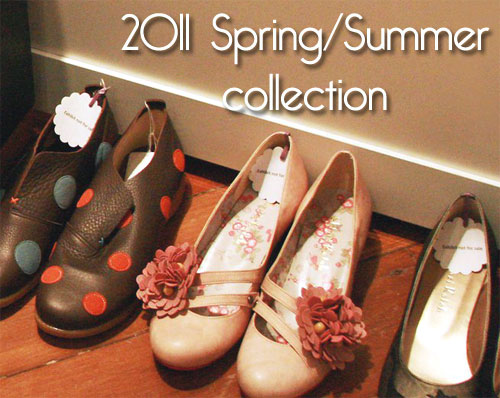 According to Ruth of The Little Happyshop, these shoes are part of a fabulous 2011 Spring/Summer collection to be launched in Japan and were specially flown in just for the Singapore's Shinzi Katoh fans!  I rarely wear covered shoes but for these, I would sink my feet in them any time! Don't you think the pink shoes with the flower on the side look particularly lovely?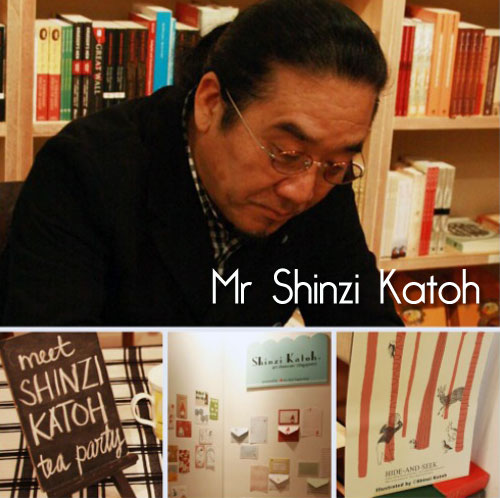 You already see a number of Shinzi Katoh design items in some of the bookstores or stationary shops. However, I get the impression that the variety at The Little Happyshop might be wider. Or at least they might be the first to bring in anything new from the label. Like the brand new Shinzi Katoh Tea, which are fragrant tea in lovely Shinzi Katoh design tins. I ordered a bag from the store some time back and was very happy with their service but it was only recently that I re-visited the store. Now I'm regretting that I did not keep a close eye on them because I've just missed the pre-order for the Parisienne Bags by Shinzi Katoh. (>.<) So for now I can only wish for a new batch to be available real soon!
Oh will the shoes be available here? Well, Ruth said they're still exploring that possibility so the best way is to keep an eye on the shop if you're keen on them too. (^_-)
© www.vivawoman.net copyright notice ☺
______________________________________________________________