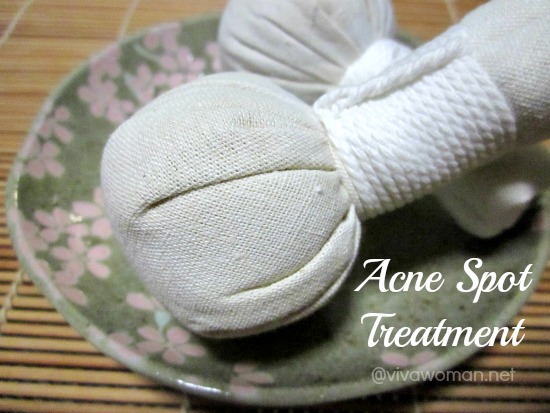 Someone passed me these facial herbal compresses recently. I'd tried them before, having bought a few when I was in Bangkok. They work great for facial massage and are best used as spot treatments for cystic acne. Although the compress does not get rid of the acne, it helps the skin clear out the pimple faster when used regularly enough.

Test the compress before using
These compresses are very easy to use. I think they can be microwaved but I prefer to soak them in hot water. In fact, the instructions is to leave the compress in hot water for 5 minutes before using it on your face. To ensure the compress is suitable, it's best to test it on your neck before using the compress over your face. The temperature should be warm, but not uncomfortable to hold against your skin.