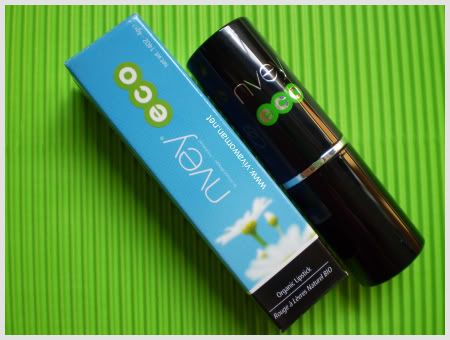 I was quite happy to see that Sephora in Singapore carries some natural and organic beauty brands. I haven't heard or read about the Nvey Eco organic range of makeup but decided to pick up their organic lipstick to try out.
Muted Coral Pink Shine
Although there was a fair selection of colors but I still thought the options were quite limited and it took me awhile to find something suitable. In the end, I picked up 370 which is a muted coral pink shine because I wanted a slightly different color from my usual.