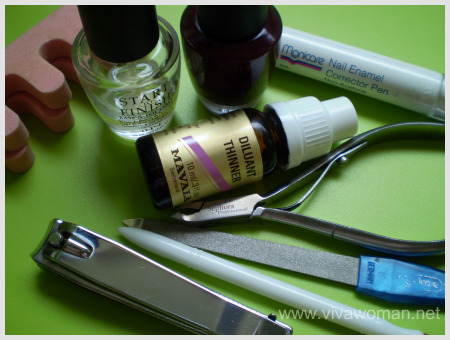 For those who do your own nails, you should know that getting your nails done salon style can be time consuming. I remember someone telling me she takes about 45 minutes to do her own pedicure. So how is it possible for me to get mine done in 5 minutes?
The trick lies in not getting everything done at once.
Typically, I do my own pedicure once a fortnight. The full works from removing my oil polish, pushing my cuticles, exfoliating my feet, trimming my nails to layering the new polish.