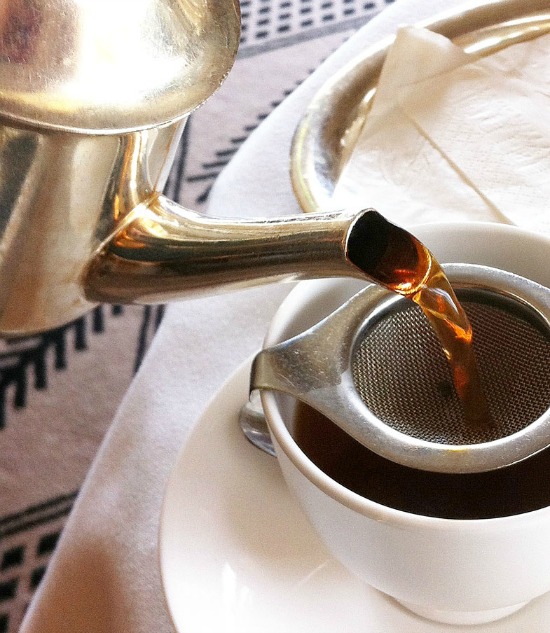 So I've been doing it right.  Drinking cuppa black which actually yields me more health benefits.  Because according to research published online in European Heart Journal, the protective effect that tea has on preventing heart disease is totally wiped out by adding milk.
Clinical studies have shown that drinking tea is beneficial for health as it contains an abundance of antioxidant substances called catechins that improve blood flow and the cardiovascular system, and are also thought to protect against some cancers. However, proteins in milk, called caseins, are found to reduce the concentration of catechins in the tea.  
Said Dr Mario Lorenz, a molecular biologist: "We found that, whereas drinking tea significantly increased the ability of the artery to relax and expand to accommodate increased blood flow compared with drinking water, the addition of milk completely prevents the biological effect."
If this is indeed true, you might want to omit that milk or creamer the next time you drink your tea.
However, do not drink overly strong tea especially for a person with cardiovascular disease as it'll may make the human body excessively excitable and can badly affect the cardiovascular as well as the nervous system.
Also, drinking too much tea or strong thick tea may affect the absorption of many constant elements (like calcium) and trace elements (like iron and zinc).