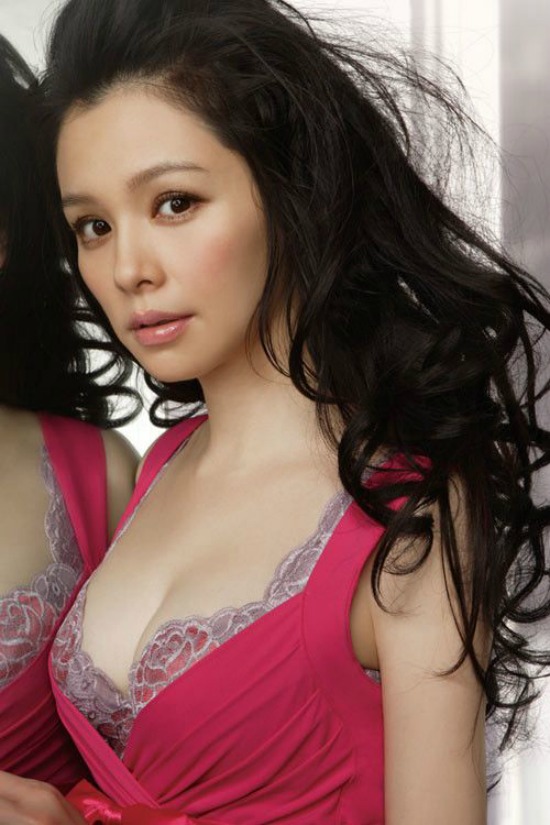 Look at what I've found from atchinese.com.  Vivian Hsu posing pretty for a lingerie ad in Taiwan.  Her first undergarment endorsement that is fetching her lots of moolah obviously.  And it's such a coincidence because I was just reading tips on choosing the right bra from this new bra book available for free download at Figleaves.com. 
It seems that over 70% of women are wearing the wrong bra size especially with so many different styles and choices.  So this informative book aims to educate women on how to wear a bra correctly.  According to it, a correct fitting bra should looks like this:
Centre front sits flat against the body.
Underwire sits flat against the ribcage.
Breast tissue is completely encased in underwire.
Underwire follows the natural crease of the breast.
Cup fits with no bulging or gaping at the top.
Straps are parallel or slightly v shaped at the back.
Band is level all the way round, without riding up behind.
Underband is nice and snug.
Straps do not dig into the shoulders.
Very useful information.  Go read it and find out if you're wearing your true bra size in just eight easy steps.  And I'm sure Vivian must have gotten some professional help to get hers right.