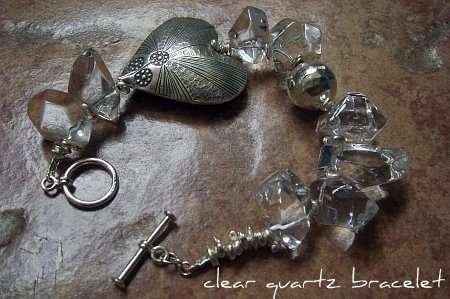 My best friend, San, who makes handmade jewelry is running a Valentine's Day special on six items with up to 20% off the original prices.  These are earrings and bracelets made with different types of semi-precious stones and 925 silver; from clear quartz nuggets, smokey quartz, amethyst, aquamarine briolettes to opal.  
Her designs are very intricate and her workmanship is excellent as in the above Clear Quartz Bracelet.  In fact, this is the only design and there will be no repeats and it's going at US$40 (S$57) after a 20% discount just for Valentine's Day.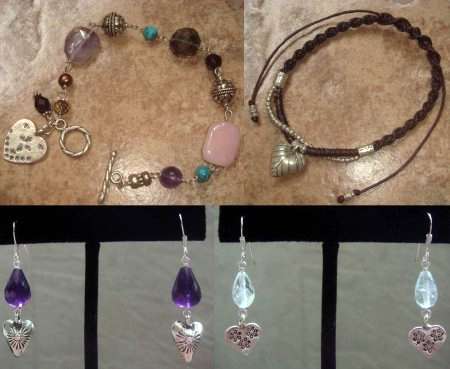 You can view the other five offer items here on Flickr where all the details and pricing are indicated.  Prices range from US$14 to US$40 (S$20 to S$57) after discount and shipping is free within Singapore.  San also ships internationally.  Just add US$5 if you're located outside Singapore.  
Please note that offer is good till items are sold so please contact her at foosusan@singnet.com.sg if you're interested.