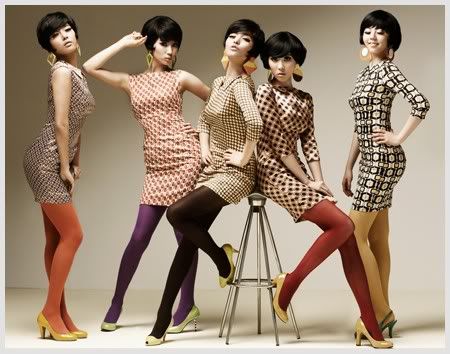 I was smittened with these retro dresses worn by the Korean pop group Wondergirls as part of the campaign to launch their own makeup line under Peripera Wonder Line. The prints and colors are so vibrant and eye catching! And they look pretty kinky with those colored stockings. Of course it helped that they've gotten themselves bob hairdos, which immediately transpose them back to the 60s.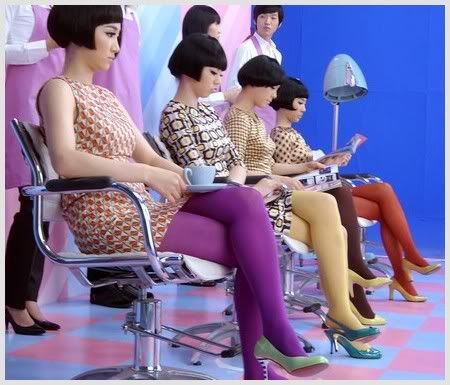 I then remembered a dress I have that has somewhat similar prints. It's a halterneck dress in pink and black prints. I used to wear it a couple of years ago but because I love the design, I didn't throw it away even though I haven't worn it for awhile. Pretty retro I think. All I need are chunky earrings, black stockings and a pair of nice bright colorful shoes to update the look. But I'm still short of the bob hairdo though!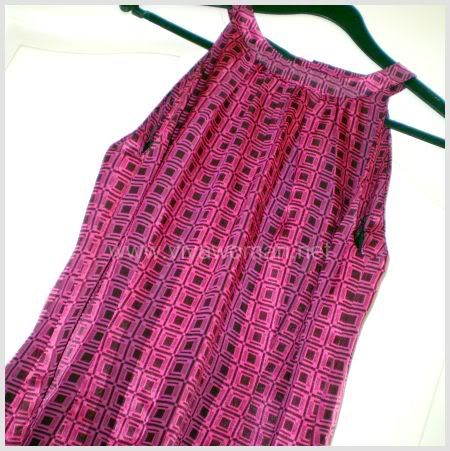 So do you have something that is retro that you haven't worn for awhile? All you need to do is to dig it out, update the look with some accessories and it's good to wear again. Because retro will never go out of fashion!