Cheongsam is no longer just a traditional long dress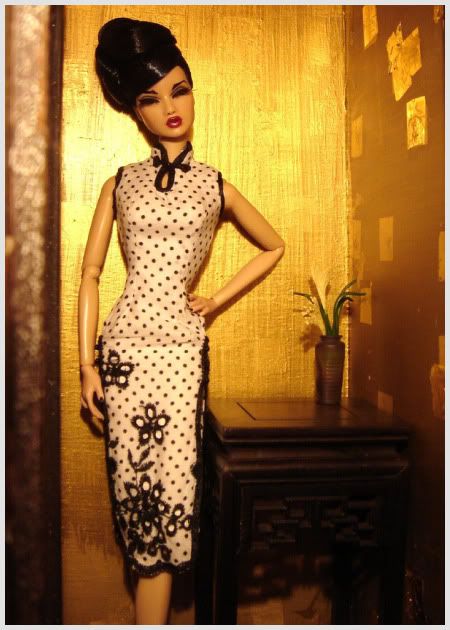 I've been seeing a number of ladies in cheongsam during this Chinese New Year. Also known as qipao, they seem to be fashionable again and come in a variety of styles, with many updated as a more contemporary East-West fusion formal wear. They're elegant no doubt, but somehow I've never ever considered them in my wardrobe because I think they won't flatter my big hips too much. But no matter. Even though I don't wear them, I enjoy looking at ladies dressed in these lovely apparel with traditional Chinese origins.
Besides the Chinese New Year, many women also like to wear the cheongsam during their wedding ceremony and some wouldn't mind paying more to get a good quality dress tailored just for their special day. Apart from those made by the bridal companies, there are also a few places to get your cheongsam, short of flying to Shanghai that is.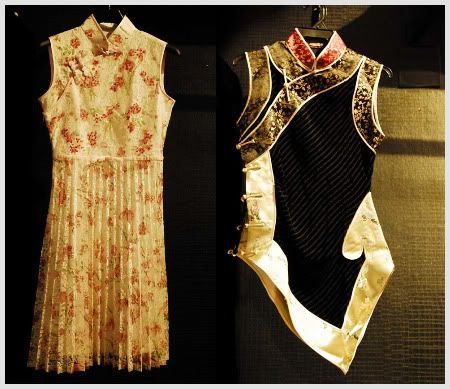 Here, I put together a list of shops that specialize in making or selling cheongsam in Singapore.   A number of these stores provide rather unique designs like those from My Mandarin Collar you see on the picture above.
Hana Fashion
Lady Xiang
Mazzario Cheong Sam Shop
My Mandarin Collar
The Cheongsam Shoppe
In addition, you can also get your cheongsam from Tan Tan at #01-05 Shaw Towers or have it tailored made at Shanghai Silk House 02-100B Far East Plaza if you're willing to wait.  Or just head down to Chinatown and you should be able to find a few shops.
Image credit: em'lia
Comments