How to minimize skin scars after an operation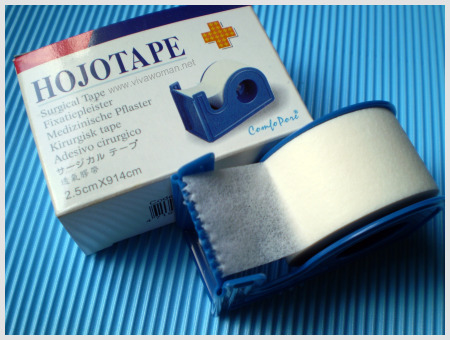 Sometime ago, I blogged about my husband having a 1cm sebaceous cyst on the left side of his face removed via excision biopsis. The opening was stitched close after the surgery and he was given an anti-inflammation cream to apply after that. Funny thing however was that he wasn't given anything to apply after his stitches were removed. All the doctor said was to avoid the sun for a couple of weeks. I applied Helichrysum hydrosol which is good for scar healing on his face daily but the stitch line was clearly visible.
Tape the scar to close it up
It was not till another doctor he consulted for other ailments suggested he taped his skin with Hojotape for the scar to close up and heal quicker.   The doctor's instruction was to pinch the scar lightly and then place the tape over it.  Although we were rather skeptical, but we followed his instructions and amazingly, the line began closing up within a couple of days! 
I decided to post this entry because I just read some simple things to do to minimize scars at Emax Health.  Here we're talking about scars from operations and not acne scars or blemishes though.
Massage scar lightly with sunscreen, cream or lotion
Besides using the Hojotape, avoiding the sun, applying scar healing creams and lotions like vitamin E, aloe vera, or cocoa butter, another useful suggestion is to massage the scar when applying the creams by pinching the scar lightly.  Doing so will make the scar stick or adhere to the underlying tissues.
Silicone sheets can be used separately
Silicone sheeting products can also be used.  However, as the article points out, it is hard to use both this and some of the scar massage suggestions at the same time because all creams and lotions must be cleansed off the skin really well before applying the silicone sheeting.
Scars fade but do not go completely away
The scar on my husband's face is still visible but it has closed up a lot now.  One thing is that he gave up taping the scar after awhile and another is that such scars need a long time to heal completely.  And even so, they do not diminish completely but can possibly look better in time if you use some of these scar minimizing tips.
Comments