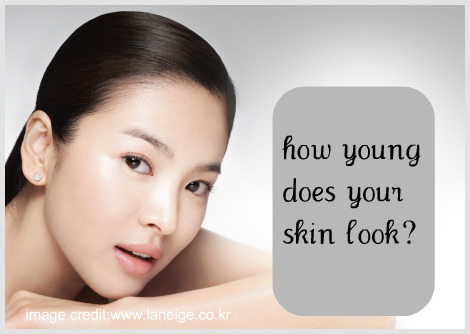 In my post yesterday on Organic Apoteke facial, I've updated it with a promo extended by The World Of Organic Skincare for Viva Woman readers based in Singapore. If you've missed it, please check it out again.
For those who have not been around the past week, the following are the current giveaways going on at Viva Woman:
– Viva Woman September VivaBella Giveaway for all.
– Nutriganics giveaway from The Body Shop for US readers only.
Plus, readers from Singapore can look forward to an interesting giveaway involving a natural Korean herbal cosmetic product. Excited already?  Well, stay tuned then!
For today, I leave you with a quiz from Total Beauty which addresses – How Young Does Your Skin Look?