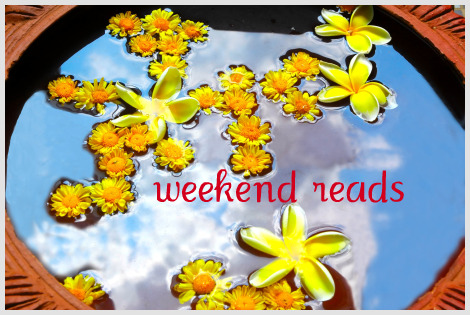 Why is it I'm always running out of time? And why can't the weekend be 5 days and weekdays be 2 days? I have some plans with the family but I also have some work to complete. Stress!
I'm rushing out for lunch soon but I want to leave you with some announcements and reads. I'm introducing some changes here, especially pertaining to product reviews. I've been getting a number of requests to review products but I've come to a stage where I'm not trying anymore new skincare products for my face – maybe apart from cleansers and sunscreens. Hence, I've roped in two independent reviewers who will test such products and services before providing their objective reviews.
It's good to get different perspectives too since the two reviewers are of a different age group and have different skin type. For me, I'll still review other stuff if they're suitable as makeup or for my hair and body. Well, not skincare that is.
Before I run, I'll leave you with a read from Total Beauty – on top 20 earth friendly beauty gifts. Nice ideas and the best part is, most of these items are available to us here too!
Happy Saturday!
© www.vivawoman.net copyright notice 🙂
______________________________________________________________