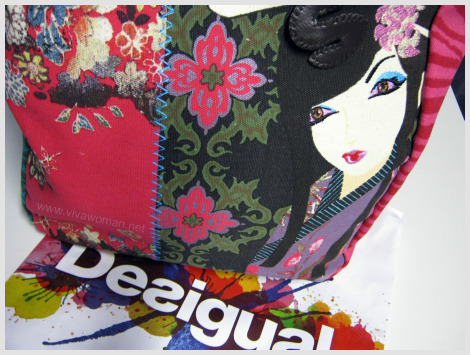 Yesterday was a lousy day for me and although I was in town for a haircut, I didn't have much mood for shopping. However, I chanced upon a sale at Desigual, popped in to take a quick look and ended up with this.
I love the brand and own some of their atypical hip and funky clothing. However, I'm not so keen on the current season's as they just seem like a riot of colors and are way too over-the-top for me. But their bags did catch my eye awhile back. I stayed away only because of the prices but with a sale, I have a better excuse.
Two of their tote bags were particularly attractive but I picked this one because it was more casual and it was under S$100 at S$84. And this is not a sale item – apparently, the design just arrived this week! The art bag also bears the typical Desigual eclectic mix of patchwork patterns, combined with embroidery, silk screening and a usage of a complementary color palette.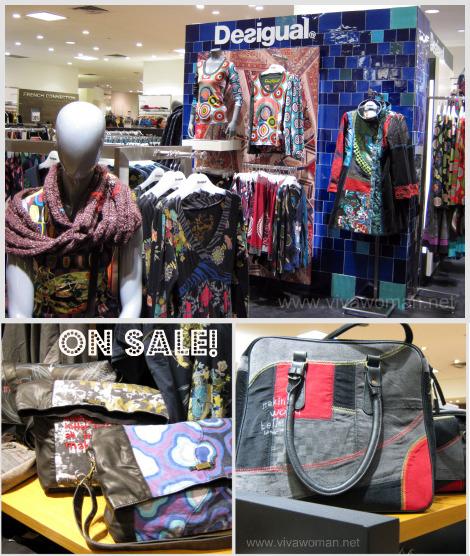 Anyway, I liked Desigual over Mango and Zara definitely and I'm actually disappointed that Desigual has opened so many stores here now. It used to be "more exclusive" as they only had one store at Vivo City. Then, they started with one more at Marina Square and now, you see Desigual at Takashimaya, Tangs and Orchard Central too. It's certainly not going to be as exclusive as before and I dread bumping into another person wearing the same art piece as me because their designs do stand out!