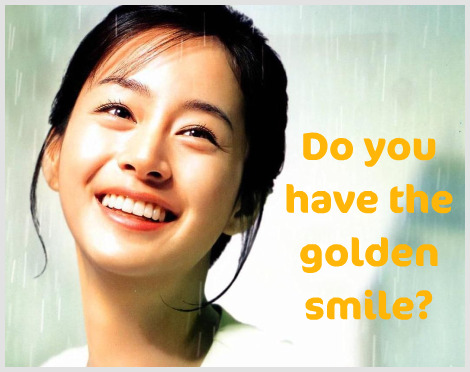 When we think about how to improve our looks, most of us think in terms of our skin – like evening out the skin tone, removing the wrinkles, eliminating the spots or getting a face lift. Probably, few of us actually think in terms of how our teeth can drastically help us look better and even younger.
Well, I for one never gave much thoughts to my teeth apart from wanting them to be whiter since they're not crowded or too uneven. But at a workshop I attended last Saturday over at Orchard Scotts Dental, I realized that I my teeth has actually been inhibiting my smile and thus, affecting my looks too!  And that's probably why I hardly show my teeth when I smile because I don't like my eyes to wrinkle up too much with that facial expression.
Smiles makeover
And despite what they say that a smile can brighten up a look, I don't always see it that way because for many people, I sometimes don't even get to see their eyes when they smile!  See Jenny in the picture below? She's a fellow blogger who also attended the workshop and you can see that her eyes are pretty small when she smiled in the first picture. However, look at the second. Noticed how her entire face looks so much brighter?  Okay, granted the different lightings but her eyes are bigger than before isn't it?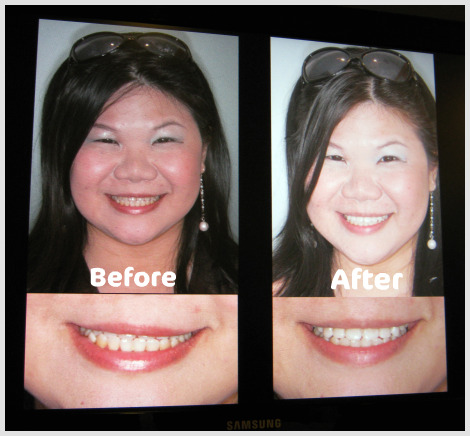 Veneers to improve your smile
What happened there was that Jenny bravely volunteered to get a preview of her expected results with veneers using some sort of imaging technologies. It was a demo so I think what they did was to create a temporary mold or something and the result was just amazing.
Anyway, I learnt that a veneer is a thin layer of restorative material such as thin shells of porcelain or plastic bonded placed over a tooth surface, either to improve the aesthetics of a tooth, or to protect a damaged tooth surface. It generally covers only the front and the top of a tooth for the purpose of closing spaces between teeth, lenghten small or mishapen teeth or whiten stained or dark teeth. And once bonded, veneers are extremely strong and you can use them like your own teeth.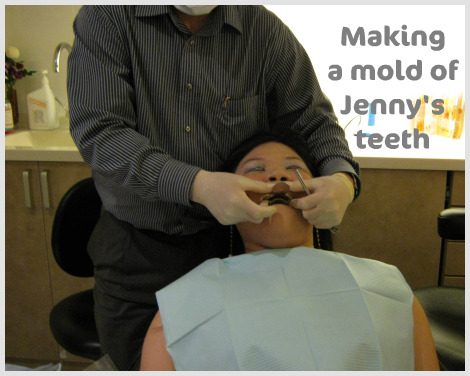 Invisible braces to achieve a beautiful smile
And if you have a case of crooked teeth and want them straightened but hate them to look like railway tracks with the metal braces, then you'll likely be happy to know that you can now have invisible braces using Invisalign – a series of clear aligners that are custom-molded to gradually re-position your teeth.
I learnt that this is a new technology here but a million cases have been completed in US and Orchard Scotts Dental has done about 200 cases or so themselves. The reason why it's gaining popularity is obvious. The convenience and ease of use since there are no unsightly metal bands and wires and best of all, most people won't even notice you're wearing braces. Cost wise, price starts from S$6500 and depending on the user, it can take 9 – 15 months to have your teeth straightened. For more details, check out their website.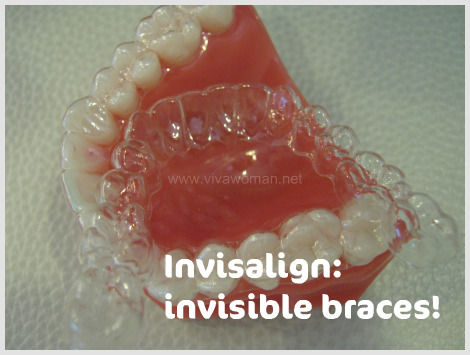 The connection between your teeth and your health
The workshop was an eye opener for me because I don't watch those makeover programs on TV and have no idea what cosmetic dentistry can achieve. I kept thinking that I probably can take a few years off my actual age if only I could have them whitened but never realized that I could actually do more. Of course cost is an issue but besides the aesthetics, having your teeth straightened or improving your bite can actually improve your health condition. Say if you're someone constantly getting headaches, migraines, sinus, stiff neck and you haven't been able to find out the cause or diagnose the problem, then you might want to think about having your teeth checked. Yes! All these fall under neuromuscular dentistry, a branch of dentistry that considers the physiologic aspects of head and neck symptoms. Interesting isn't it?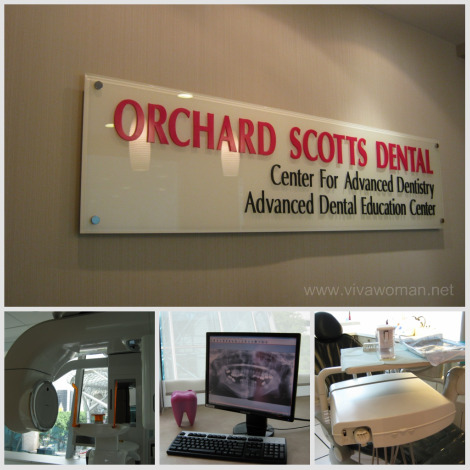 What's in a golden smile
Now back to the million buck question. What is in a golden smile? Well, to achieve a golden smile, you need to consider your lips, gum and teeth. The curve of your teeth should follow your lower lips and you should show a nice set of teeth but just a nice hint of your gum. Think your favorite Hollywood celebrities! Yes, most of them have had work done to their teeth. No wonder their smiles are all the same to me!
So do you have a beautiful set of teeth? And any of you had any cosmetic works done on them so far? Me? I'm just a polish and fill gal. I'm scared of dentists and hate going to them. But after this workshop and meeting the friendly dentists, Dr Ronnie Yap and Dr Jerry Lim, I seem to have a change of mind though.