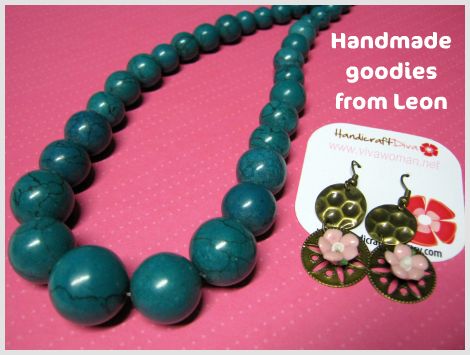 These lovelies were handmade by Leon and arrived in my mailbox over Christmas. She had developed an interest in making jewelry and I was so delighted that she generously shared her fruits of her labor with me! I could never make these!
Anyway, I learnt that Leon is from Nepal and her mom, who is living there also makes beaded jewelry. And because of Leon's encouragement, her mom started making some beaded necklaces which you can check at Handicraft Diva.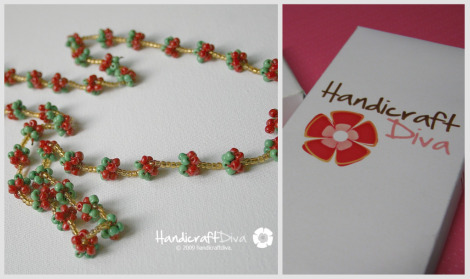 Leon mentioned to me that all Nepali women are able to bead and I also found out that all married women in Nepal must wear glass beads necklace as a sign of their marital status.  I don't think I took note of this fact when I visited the country some years back.  I guess I was too preoccupied with the scenery to take notice of what they wore!
Anyway, I've seen one of her mom's beaded necklaces that was contributed to the VivaBella Bonanza Giveaway and I have to say that her craftsmanship is excellent.  If you're into beaded jewelry, then you should check out her pieces.  The store is currently offering a Holiday Sale and customers can get free shipping and a surprise gift with every order. Leon will also be listing some of her pieces at Handicraft Diva, so do keep a lookout for them!