Is there any value to being beautiful these days?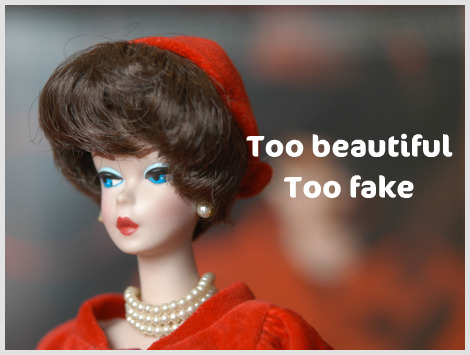 I don't know about you, but when I first saw the picture of Ms Jeong Ae Ree, the Korean opera singer and voice teacher in the story about former Romanian diplomat Silviu Ionescu, who is linked to the hit-and-run accident at Bukit Panjang last December, I thought she was Fiona Xie. And when I learnt that she's 40, I took another look and the first thought was, some work must have been done on her face!
Perhaps it's a blogging hazard, but I find myself scrutinizing faces of women these days – especially if their age is listed in stories like this one. And when they look too perfect or their complexion too flawless, I'll start to think that they probably had some invasive cosmetics procedure done. But of course that's just a guess and not a confirmation. But my point is, what's the value of looking so beautiful these days if all you get are just doubts that the beauty is probably fake.  Or maybe it's just me?
I've nothing against invasive or minimally invasive cosmetic procedures but I just can't bring myself to do them. The furthest I've gone was having my pigmentation spot removed by a laser procedure and even though I've considered botox, but I'm too much of a coward to attempt that. And while I like to look younger than my age but I've also been thinking – if it really a good idea to look 10 or 15 years younger than your age when people you meet are just thinking: "Oh, she probably just got herself a facelift or something!"
Maybe it's not a bad idea to have some blemishes.  *BIG CHUCKLES*
Comments