DIY Beauty: coffee scrub to reduce fats and cellulite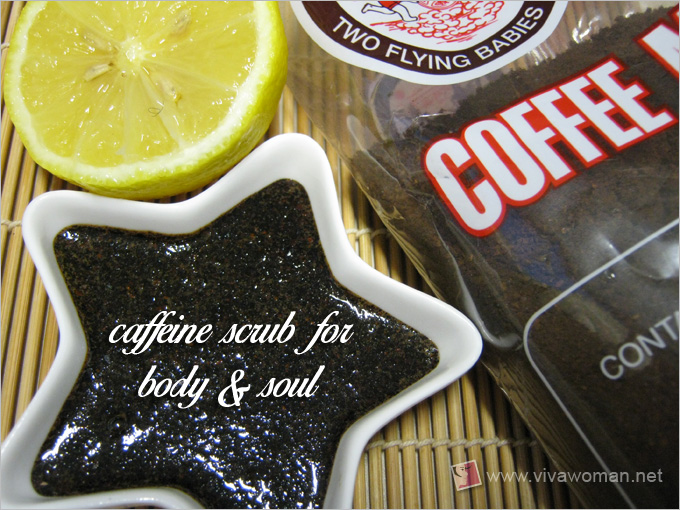 I'm not a coffee drinker; drinking the beverage gives me an immediate headache. But I love the aroma of coffee; it is invigorating and heavenly. And I was happy to find out that coffee has benefits on our skin such as helping to reduce fat cells and the appearance of cellulite. Here's an easy DIY coffee scrub I recently tried to exfoliate and tone the body.
Four simple ingredients from the kitchen
Besides ground coffee, all you need are sugar, citrus fruit and a sprinkle of salt. Sugar is a natural glycolic acid, and is an extremely effective chemical exfoliant to remove dead cells from the surface of the skin. Coffee will stimulate the skin cells and also serve to remove debris that has collected on the surface of the skin. Finally, lemon juice provides exfoliation and cleansing properties while salt contains astringent and antiseptic properties.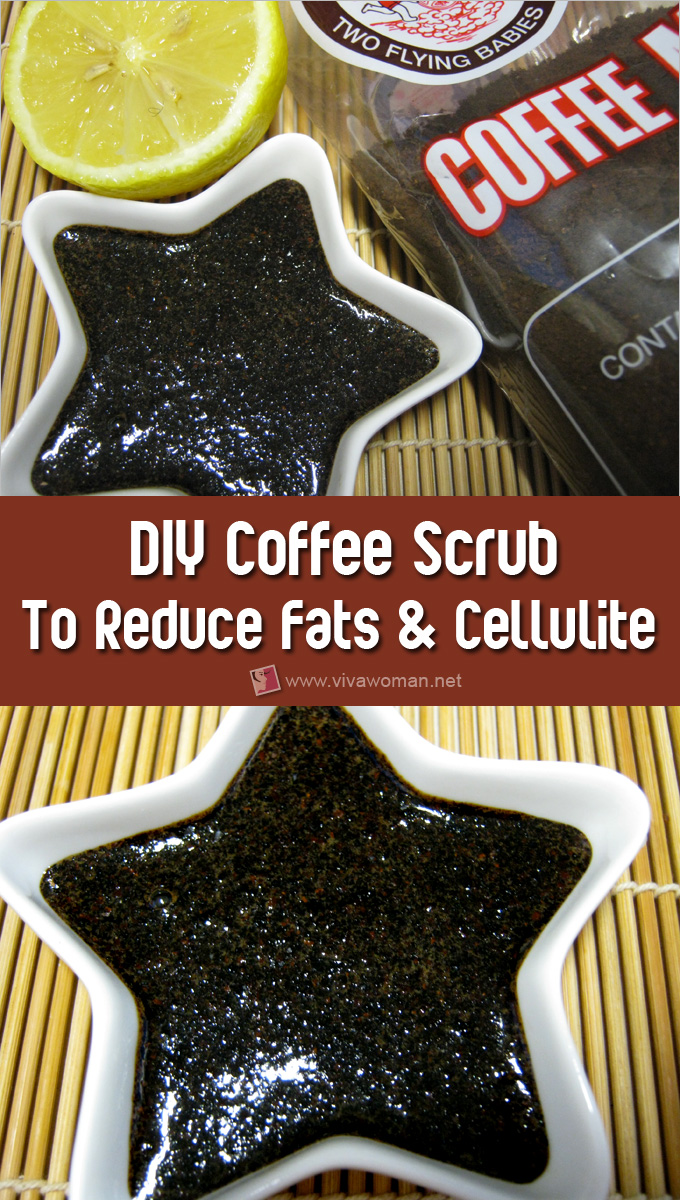 Just mix and scrub
Here are the exact ingredients I used:
2 tablespoons black sugar (granulated works too)
1 tablespoon finely ground coffee
1 tablespoon of freshly squeezed lemon (orange or lime is possible too)
Sprinkle of salt
Just mix all the ingredients together and start scrubbing! You can also make a batch as it can be kept in the fridge to be used over a few days.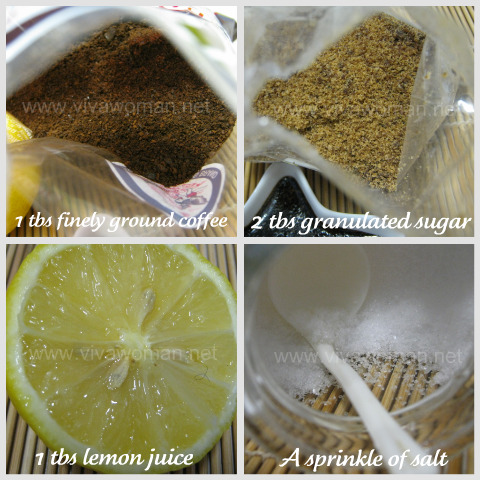 Not recommended for the face
Because this mixture is rather abrasive, I really wouldn't recommend this recipe on the face. But it's lovely on the body and the smell in particular is splendid. No wonder coffee is widely used in some of the the spas. You can also use the ground coffee alone with water or juice as that'll work well too. And if you want a more moisturizing exfoliation, mix the ground coffee with some olive oil.
To drink coffee is human, to smell coffee is divine.
Comments