How to stay beautiful: be 31 or be plastic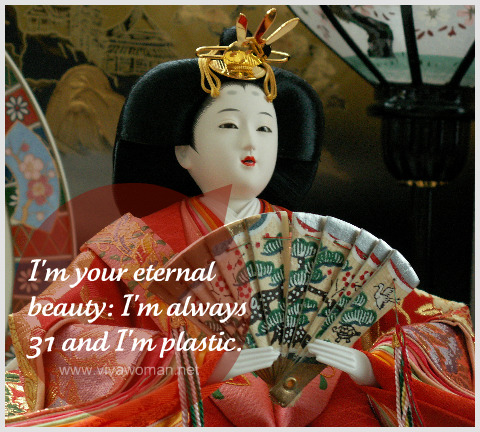 It's Saturday and it's time for some quick rambles. Here are two fom me.
Age 31: truth or rubbish?
The magic number for beauty is 31 for women – so says an article over at Mail Online about a survey conducted with over 2000 British men and women, that 31 is a woman's prime age in terms of confidence, style, and beauty. The first thing that struck me after reading that, was that if 31 is the peak for a woman, that means it's downhill from that age isn't it? Well, I'm definitely past my prime and although I can't say much about my style and beauty, but my confidence is definitely way higher now than when I was 31. How do I know? I wouldn't be able to swear to that when I was 31 all over again!
Plastic beauty: admire or envy?
I was looking at the front cover of Urban and saw that they had featured Dr Georgia Lee, a famous celebrity aesthetic doctor in Singapore. She looks good in the picture but we know from past articles about her that she has been working on her face constantly. So I'm thinking: how do most people regard a woman who has extensive works done on her face and body like the use of botox, laser treatments, fillers, plastic surgery and liposuction? Would they be regarded as beautiful or would they still be considered as a fake beauty in today's context where such cosmetic procedures are already commonplace and liposuction prices are now more affordable? Personally, I'm quite ambivalent about this issue; depending on the subject in question, I can be neutral or critical. But I'll probably keep my mouth shut on this one in case I ever have to have works done on my face!
So tell me: what's your rambles on these?
© www.vivawoman.net copyright notice ☺
______________________________________________________________
Comments