Get ogrerized with Shrek Tacular nails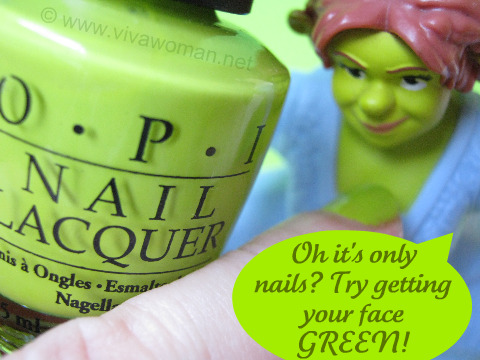 I've been officially ogrerized! But yet, I cannot be considered an ogress because a true green ogress is all brilliant green. I only have my fingers, or more precisely, my fingernails, to qualify.
Opi Shrek Tacular Collection
This is "Who the Shrek Are You?", from the OPI Shrek Tacular collection recently launched by OPI; I paid about S$16 for it from a sale at Metro. The collection includes five other new brights by OPI Nail Lacquer shades that suit the main characters perfectly, with names to match: a dark purple Funky Donkey; a moody light blue Cattitude that's really a pussycat; a lavender Rumple's Wiggin'; a bright blue Ogre-the-Top Blue; and a light green Fiercely Fiona. Check out the actual nail swatches in Hazelnutt's post.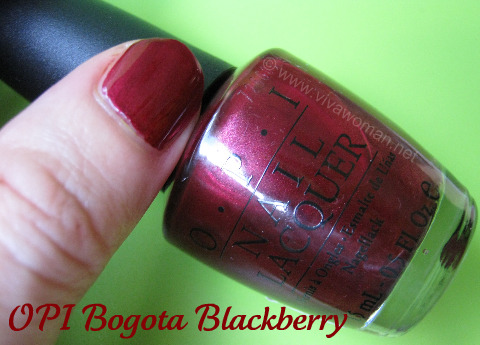 OPI Bogota Blackberry Nail Polish Color
Since it was a 20% sale, I picked another and got myself a classic favorite nail color, the Bogota Blackberry too. I love it because it's a frosted deep red wine colour, which is really pretty on my toe nails.
OPI Expert Touch Nail Polish Remover
I also got the Expert Touch Nail Polish Remover from OPI that is truly fast acting and yet moisturising. It works fairly well on nail glitters too. I can go junk my Sally Hansen now.
Comments