Promos on beauty services: is there a catch?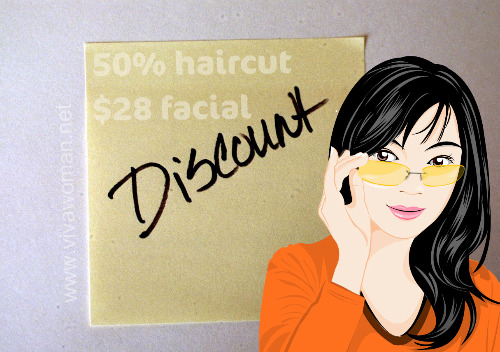 My colleague just told me how she ended up paying S$2196 for getting her hair cut. Well, okay, the price for the haircut was $196 but she was sold a package which was priced at $2k, definitely not something she intended to fork out initially. The story goes like this: she saw an advertisement from a reputable hair salon promoting their haircut at a 50% discount. She decided to try them out because the owner used to be the personal hairstylist for some famous celebrity. The haircut turned out pretty normal and definitely nothing to rave about. Yet, she ended up paying a lot more just to enjoy 50% off his service!
So if the offer sounds too good to be true, it probably is just that.
Personally, I'm very leery of companies in the beauty industry that frequently bombard consumers with advertisements promoting cheap deals. I'm sure you've come across those – $18 facial, $28 IPL treatment or $38 massage. These are the type of salons that I will never dare to set foot in as the deals all sound too dubious to me. In fact, I've been approached by companies to help them promote their services and they were even willing to pay for an advertorial on this blog. While I won't deny that I was tempted by the money but I was very skeptical about the promotional price offered to my readers. The companies even assured me that there won't be any hardsell but come on, which company is willing to advertise without seeking returns?
Would you try?
So how do you feel about beauty salons that are frequently promoting their services by way of special offers and discounts? Would you try them? Or would you run a mile from them?
Comments