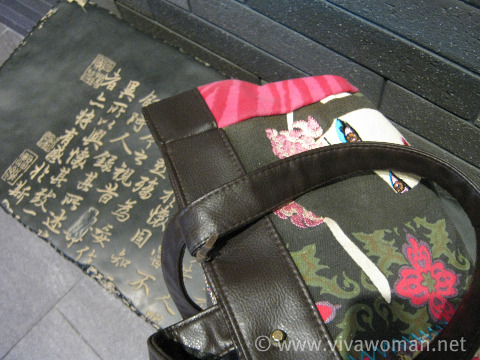 Hi. I don't have a proper name but my owner calls me her Desigual art tote bag. It's quite a mouthful but what does it matter? Nobody calls me anyway. Here, I am sitting nicely on a bench inscribed with Chinese callligraphy. What do the words say? Oh, I can't tell you; I don't read anything that isn't in Spanish even though I look Japanese. Too bad!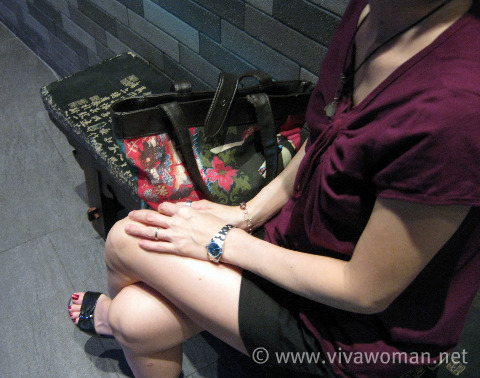 So why am I sitting on this bench? Well, I'm actually with her and she is waiting for a table to eat. Oh no, I don't mean she's waiting to eat a table but she's waiting for a table…to eat. Oh okay, I'm Spanish and my English is not so good if you really want to nitpick.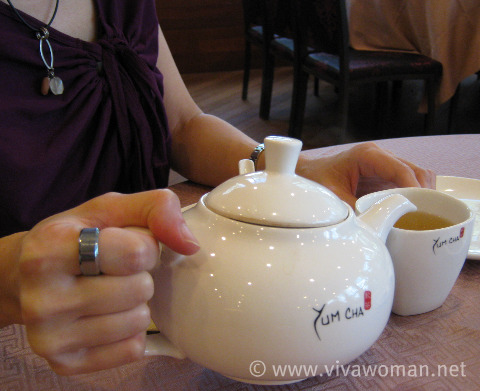 This is supposed to be her favorite dimsum place. What's dimsum? It's the Cantonese term for a type of Chinese dish that involves small individual portions of food, usually served in a small steamer basket or on a small plate. Yeah, what do I know; I got this from the wiki. What do I care anyway? Bags don't eat! But according to the wiki, it also says that dimsum is linked to the older tradition of tea tasting. Oh, tea tasting is known as yum cha in Cantonese and so, the name of this place.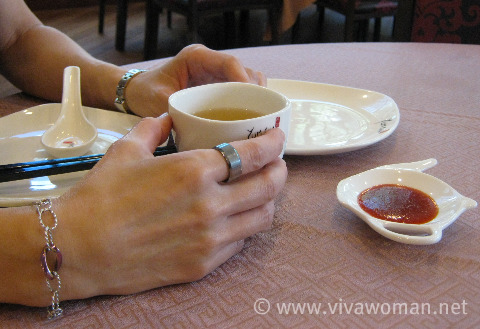 I've been with her to the one in Chinatown but this one is at Serangoon Gardens Country Club. I like it better here because it's not so crowded and it's classier. And lookie…they've even got a cute teapot plate for the chilli sauce! No pictures of the food? Oh, she said this isn't a food blog and she's not keen to take pictures of them. Well, I'll tell you the truth. She had no time to take pictures of the food because she was too busy eating them! They were really yummy according to her.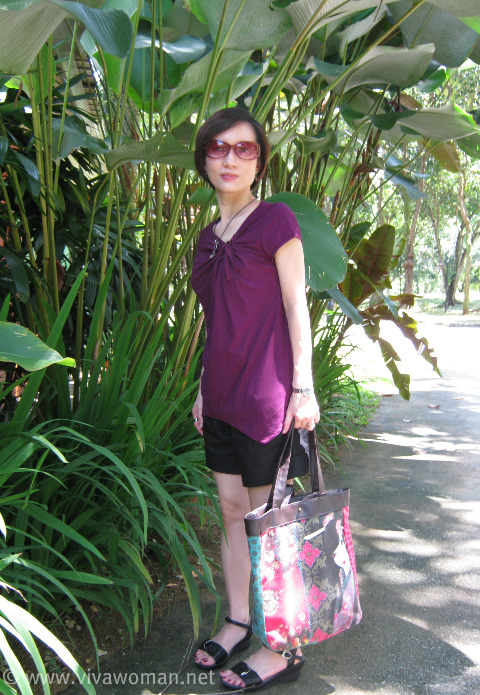 Ah, and where is this? Oh she and her family thought they wanted to catch some dogs in action at the Bishan Park since they were round the corner. Not many dogs in sight I could see. It was a dog gone day! So in the end, they decided to take some pictures of me. See how pretty I look? If I can jump to life from the bag, she can go hide behind those foliage. Heh.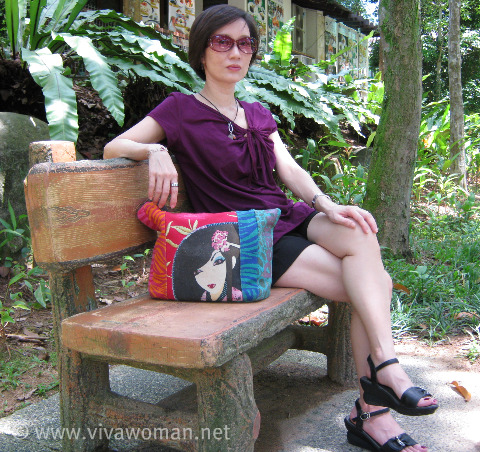 Now this has got to be my favorite shot of the day. You can see me really clearly now because I'm totally in the spotlight. I'm totally stunning and I don't need to hide my face behind those big sunnies like her. So what should you say to me if you see me? Tu eres muy bonita! That means "you are very beautiful" in Spanish!