Eco-friendly handbags and accessories from Echo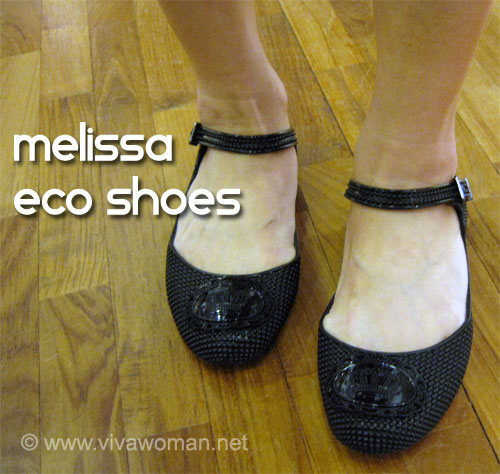 I was at Wheelook Place on Friday for a hair treatment and on the way up the escalator, I caught sight of a store on the 2nd level and decided to check it out after the treatment. Turned out, it's Echo, an eco-fashion boutique, which carries a range of eco accessories from designer brands. I reviewed their Harveys Lola Ruffle Satchel Black back in February and since April, they've opened a store at Wheelock. I was told that they're going to open a new one at Takashimaya soon so it looks like they're doing rather well and the eco fashion business is gaining some headway here.
Although I recognized a few of the brands from the store, I have yet to see them for myself. So I was glad for the opportunity and even happier when I was given the permission to take pictures of their range. That's the bubblegum-smelling eco plastic Melissa shoes you see on my feet. Very cute, very comfortable but I forgot to check the price. I used to own one of their jellies so I kind of like the brand.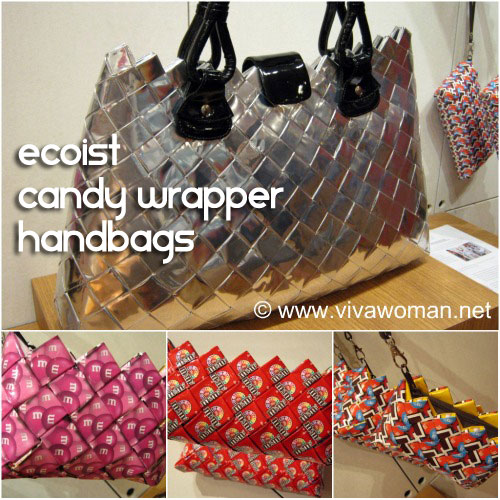 Here are the Ecoists handbags made from recycled candy wrappers, soda, magazines, newspapers, and other misprinted materials. The clutches made of M&M's candy wrappers are totally cute but I quickly placed it back after I found out that it cost S$55. But you definitely won't miss the Mega Silver Bag on display; the bag is really huge and eye catching and it was even featured In 'Sex and the City'. A one-of-its-kind I must say!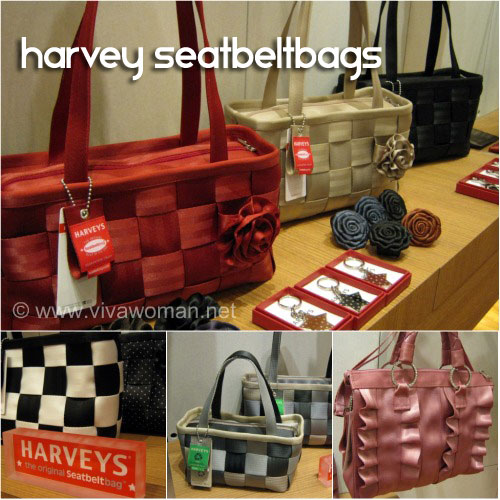 The biggest collection in the store is still the Harvey Seatbeltbags range with their totes, hobos, satchels and clutches. I also finally saw the Harvey Lola Ruffle Satchel Rose (the pink one), a design I wanted to try earlier because the color is so pretty and girlie. And interestingly, I learnt that the bag is big enough to store A4 size files and even a laptop. I remember it was pretty roomy when I tested the black one but it didn't occur to me then that it can fit so much stuff.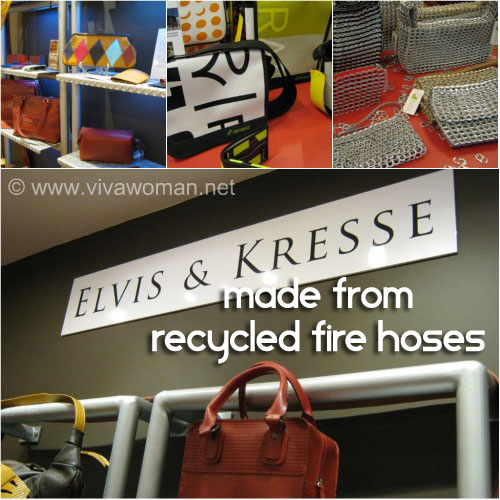 Echo carries a few other brands of handbags and all are made from interesting recycled materials. Besides candy wrappers and seatbelts, you can also find Escama Studio bags made from recycled drink can pull tabs and even Elvis & Kresse bags made from fire hoses. Some of the designs are quite unusual and will appeal to those who like fashion statement bags that make more of a conversational piece.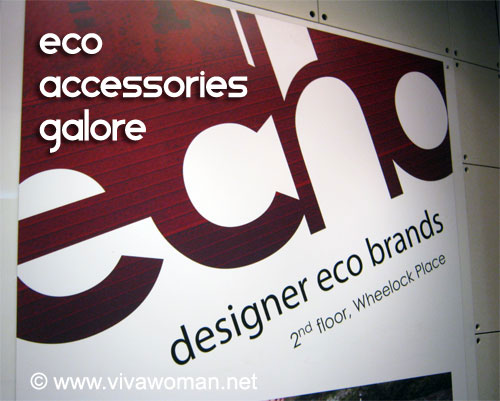 In terms of price, they're not affordable and do come across as expensive. However, if you check out their quality, you might be sold on the price levels because the materials are all very sturdy looking and more importantly, the designs are fashionably interesting. So if you're in the market for handbags and like the idea of purchasing something that is eco friendly and interesting looking, you might want to check out the store located at #02-12 Wheelock Place or their website at www.echo-brands.com.
If any of you own their bags, do share your thoughts on them with us!
Comments