Recommended products for the fairy tale beauties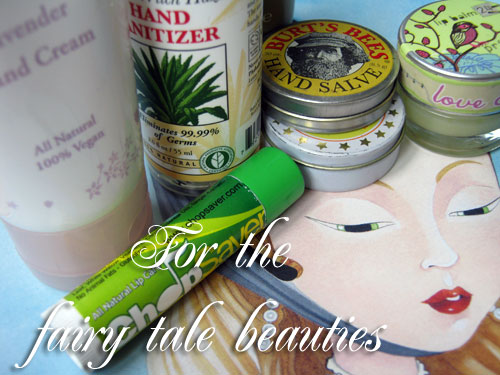 I'm having so much fun re-reading some of the fairy tales and I decided that I should recommend some of my favorite beauty products to them. A number of these beauties really need all the help they can get, especially in the beauty department. So what products will I introduce, and why should they be using these products? Well, read on to find out my tongue-in-cheek version.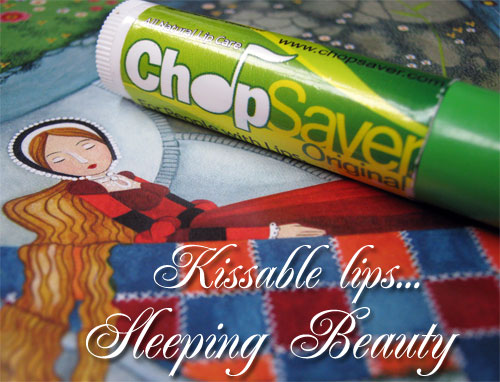 ChopSaver Original Lip Balm for Sleeping Beauty
Since the princess has fallen asleep for a 100 years, her lips would be quite dried up without proper care and in order for the prince to want to kiss her, she must maintain her lips well. So one of the good fairies will have to constantly apply this ChopSaver Original Lip Balm (click through to read my review) on the princess's lips, to keep them soft and kissable.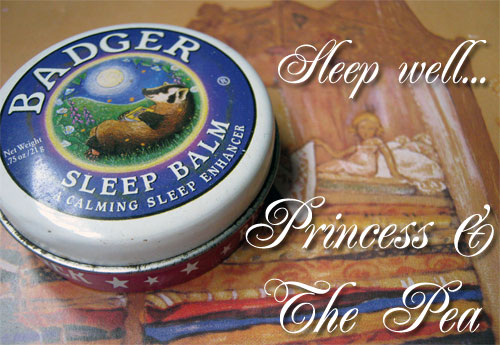 Badger Sleep Balm for The Princess & The Pea
This is the poor princess who hardly slept a wink all night because the crafty future mother-in-law secretly placed a solitary pea underneath the twenty mattresses. I think she would have little problems sleeping had she used Badger Sleep Balm, which is a calming sleep enhancer. Just rub a little balm under nose, on lips, on temples or other pulse points and with the soothing scent of lavender, she should fall asleep naturally. The problem though, is that she might not be deemed as a true princess when she wakes up!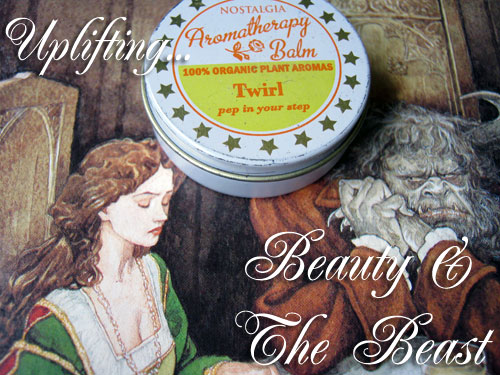 Twirl Nostalgia Aromatherapy Balm for The Beauty & The Beast
The Beauty would definitely have felt better had she brought along this Twirl Nostalgia Aromatheraphy Balm to calm her nerves for the Beast was indeed fearful looking. And since she's so kind, she would have shared some with the Beast who was always feeling sad and lonesome.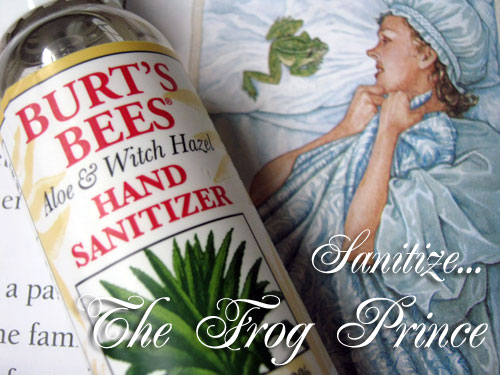 Burt's Bees Hand Sanitizer for the princess in The Frog Prince
Oh yikes! Just to get back a silly gold ball, the princess had to live up to her promise to let the frog eat from her golden plate and sleep in her silken bed. At the least, the princess should really sanitize her hands well after carrying the frog in her hand. So I recommend her to use Burt's Bees Hand Sanitizer, which is  100% natural and can eliminate 99.9% of germs!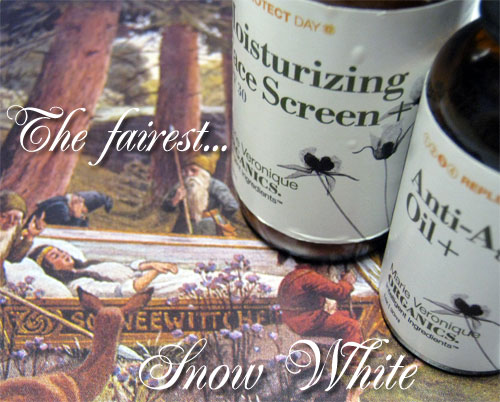 Marie Veroniqe Organics Face Screen Plus for Snow White
Why did the seven dwarfs have to put Snow White in a glass coffin up on the mountain? Didn't they know the UV rays would be stronger up there? So in order for our princess to remain the fairest of all, let's get a kind fairy to apply the Marie Veronique Organics Face Screen Plus on her skin every day. That way, she will remain fair and beautiful until the prince comes to save her.  I'll even recommend her the Marie Veronique Organics Anti-Aging Oil Plus, which goes perfectly well with the sunscreen.  So fat chance there Wicked Queen – you'll never get to be the fairest of them all!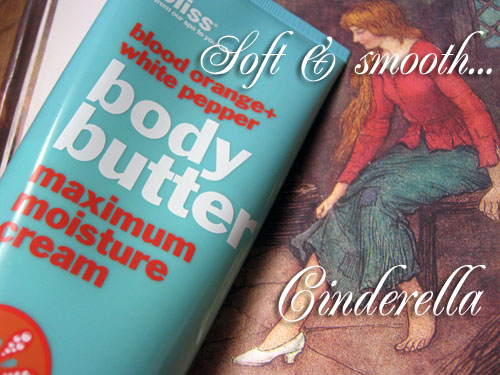 Bliss Blood Orange+White Pepper Body Butter for Cinderella
Cinderella's hands and feet must be quite rough from doing all the housework. To keep them soft and smooth, she should really use Bliss Blood Orange+White Pepper Body Butter. Her feet will thank her for this, especially when it comes to the fitting of the glass slipper. And because it is non-sticky and greasy, she won't have to scrub the floor any harder since it won't leave oily stains.
Share your favorite products with the fairy tale beauties
So now that I've shared my favorites, you might want to look into your stash too. What products will you recommend to the fairy tale beauties?
Comments