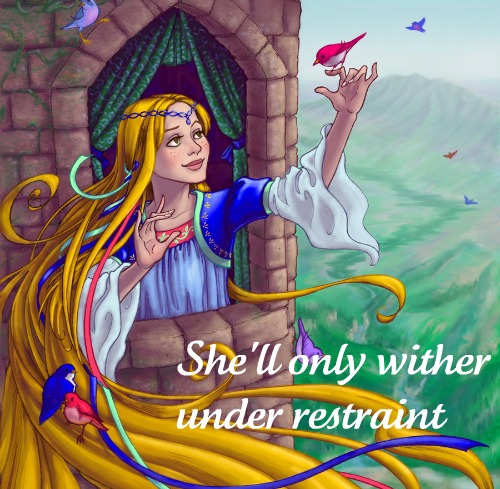 Usually, I do not like to blog about topics outside my niche here. Neither do I like to discuss about behind-the-blog issues that I face. While some of you may have read bits of my rants in my tweets but I usually just deal with the issues as they surfaced and later dismissed them as incidents. However, increasingly, I've been facing more demands and collectively, these demands are a concern. So today, I'll make an exception and discuss some issues that have been bugging me and brought me some levels of discomfort as a beauty blogger. I think it's also important for me to address them before such issues get escalated beyond my control.
Without naming the parties involved, these were some of the requests I've received via email or in person recently:
– remove pictures from my blog when prior permission were given.
– answer to reviews I wrote because they were not so "glowing"
– questioned if I only write reviews based only on sponsored products.
– asked to submit a draft of my coverage prior to publishing.
– questioned by an exclusive distributor why I featured their products without their permission without knowing that I've been working with their US office.
Now, much have been discussed about bloggers' code of ethics, both in the online and offline media, but little has been discussed with regards to the companies and their representatives who approach us. Without trying to come across as a know-it-all, I thought I'll share some of my perspectives with respect to working with brands as a blogger, who coincidentaly also has experience from the other side of the fence in marketing and PR.
1. Bloggers can be managed but not controlled
Social media such as blogging is a new phenomenon and some companies are threatened because they have no control over who will write bad reviews about them. So instead of just relying on us as consumers to blog about them, they are proactively seeking bloggers out and offering "perks" such as a complimentary product or service in exchange for publicity. This allows them to be in control and clearly, the companies hope that we'll write about them or their products and services positively. However, this may not happen because the likeability factor is subjective.
2. Blog entries are not advertorials unless stated so
Some companies seem to equate giving out freebies as payment for free positive publicity. Please note that the writing is totally at the discretion of the blogger based on his or her experience even if the products are given to them. You can influence by way of sending press releases, FAQs, etc but you have to manage your own expectations. The reason why companies use the route of publicity and not advertorials is because they know the credibility attached to a review is higher. Hence, it is all the more important that blog reviews cannot be treated as advertorials and that bloggers have their space to write 100% honest assessments as objectively, without interference.
3. Be confident of your offerings
Companies should really only introduce good products to consumers. And if companies want to engage with the bloggers, then be confident of your offerings. If your offering is good, then I don't see why you should worry and try to control this process obsessively. It may not be a 100% positive review but likely, it's going to be 80% and that's pretty good by my standard.
4. Do your research before approaching the blogger
It's disturbing that some companies and their representatives do not do sufficient research before extending invites. I appreciate companies who tell me that they seive out blogs who share their common values because it shows they do their groundwork and they really handpick bloggers who share similar focus and style. That's what I call a brillilant win-win strategy because the outcome is likely going to be favorable to all. But having said that, it also means that if companies only want positive reviews, then they should only approach bloggers who set up their blogs just to enjoy such perks and will always write positive and glowing reviews because the products are sponsored. However, I'm going to be blunt and tell you that perhaps those blogs may not be receiving the right readership for your products.
5. Manage the collaboration to gain cooperation
While there are bloggers out there who set up blogs for the sake of enjoying such perks, many blog because of their passion or interest. For the latter group, blogging is a self expression and they will always write what they think/feel. You can influence them, but you cannot control them. So please don't ask them to submit drafts to you prior to publishing a review. I've learnt never to ask journalists and reporters for their drafts because it'll leave a bad taste and you risk sabotage in the worst instance. The same applies to the bloggers. If you really need the draft, then state it UPFRONT, and not later after the blogger has tried your product or service. The blogger can then decide if she/he wants to proceed with the collaboration in the first place.
6. Share information with the bloggers
Some companies like to be secretive and will refuse to tell me what they're launching when they invite me to their events. And when I ask them, they seem to take offence and perhaps think that I'm being a prima donna. The reason I ask is because I want to know if the product or service is in my area of interest. Optimizing time and resources is to the interest of everyone concerned, isn't it?
7. Have basic respect for the blogger
I've come across many a ridiculous requests such as taking down certain pictures, or taking down certain posts when permission was clearly given to take those pictures. Perhaps someone complained to them after seeing the pictures. So if you're planning a publicity campaign via the social media, shouldn't you have forseen those inconveniences? I work hard for my blog – and a lot of efforts are put in every picture I upload and every word I type. So don't tell us to take down just because our publishing mechanism makes it easy for us to click the delete button. Valid reasons should be given to a blogger because taking down pictures and blog posts without sufficient ground is tantamount to putting the blogger's efforts all in the bin.
8. Do not paint all bloggers with the same broad brush
Everyone is saying that bloggers are not professional writers. True. But we also have bloggers who are writers by profession. So don't paint all bloggers with the same broad brush and worst, think that beauty bloggers are superficial and bimbotic. Maybe I should say we shouldn't treat the topic of beauty so lightly and think everyone will be sold based on superficial factors. Maybe more work needs to be put in to pitch the product differently to different bloggers?
9. Understand what really is social media or Internet
This one irks me totally. Companies that want to engage with bloggers but have no idea what is social media or how the Internet works. If you really have no inkling and still want to get your feet wet in social media, at least get professional advice. Do not write to a blogger in the name of exclusive distributorship and suggest that they need to get your permission to feature products when the blogger might have already been working with your US office or even purchase the product herself! Internet is global and that means we can get products from the other side of the world.
10. Last words as a blogger
I know I'm just a small fry in the big cyberworld but still, I'll like to take on a purposeful role. As a blogger, I need plenty of creative space and my primary concern is that I blog honestly and earnestly. My responsibility is to my readers who support me by coming back to read my blog and I cannot compromise my quality and standards because of that. Although I know the readers are very savvy, but still, for every review that I write, I'm always fearful that it may cause my readers to spend wasted money. I'm also aware of the saying that "the pen is mightier than the sword" and so I'm always mindful that I should write objectively.
I may have slipped up some times but if mistakes are made, I will always apologize. And despite some of the unpleasant incidents that have surfaced, I am still thankful to have met many wonderful people who represent their brands most ardently. I'm still open to collaborations because I believe there is much to learn from speaking to the companies and their representatives. But rest assure that I will always declare my working relationships with the brands or companies so that my readers can decide for themselves if my reviews are bias. I think that's the most important.