My assortment of products for cuticle care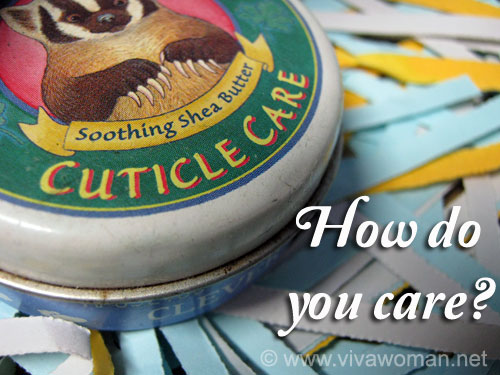 I find that even though some hand creams are stated to help our cuticles, they do not do much for mine and I need to use separate balms to moisturize and nourish them. I wrote a post on two products I use to care for my unsightly looking cuticles more than two years ago but since then, I've been using lots more of other stuff to care for my cuticles. They are not messy to use and hence, I can use them anytime I like. And some of them are really lip balms or multi-purpose balms.
Assortment of cuticle and lip balms
1. Badger Cuticle Care S$11.90 (click to read my review)
Badger Cuticle Care is one product I've been using for a long while. I share this with my son and it is very effective in terms of keeping the cuticles from drying and the skin around it from peeling.
2. Burt's Bees Hand Salve S$6 (click to read my review)
Due to the size, I actually find this better for the cuticles than for my hands. Texture is just right. The size is also very handy.
3. Nostalgia Aromatherapy Balm S$17 (click to read my review)
This is considered okay for the cuticles; it's not the best for my cuticles but I do use it sometimes if it's within sight.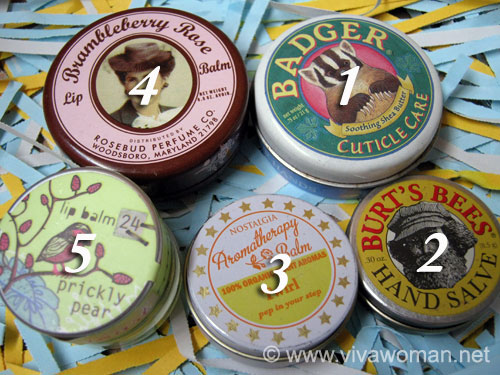 4. Rosebud Brambleberry Rose Lip Balm S$14 (click to read my review)
I don't really like to dig into some of my lip balms after awhile because of the hygienic factor. Hence, although this is for the lips, but I found it is effective to be used on the cuticles as well. It's a tad rich and so I use it during bedtime only.
5. Love & Toast S$17 (click to read my review)
The refreshing scent of the prickly pear is a joy to use on the cuticles. The texture is very emollient too.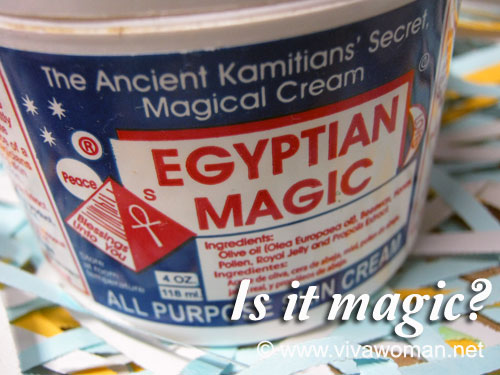 Egyptian Magic Cream ~ S$35 – 40 (click to read my review)
This multi-purpose cream is great for the nails too but this is best to be used during bedtime as it feels rather greasy upon application.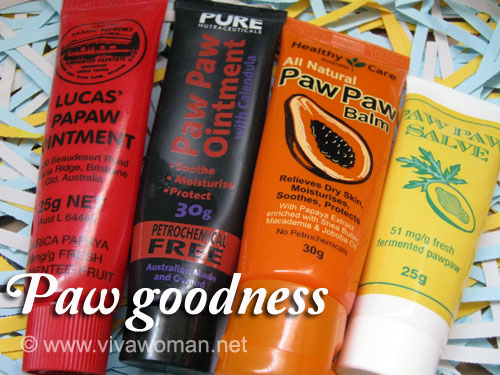 Paw paw balms S$7.50 to $9.50 (click to read my review)
I have so many options when it comes to paw paw balms. These are really great because you can see quite a vast improvement to your cuticles if they're very dry and unsightly.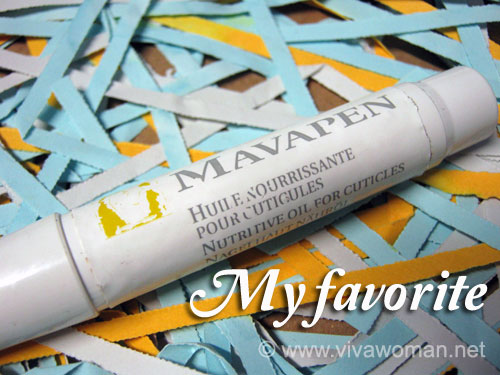 Mavapen ~ S$16 (click to read my review)
However, of all that I'm using, Mavapen is still my favorite because of how convenient and easy it applies. I always carry one in my bag whenever I go.
So do you provide special care for your cuticles? What product or products do you use and which is your favorite?
Comments