Share: how to combat yucky white film on lips?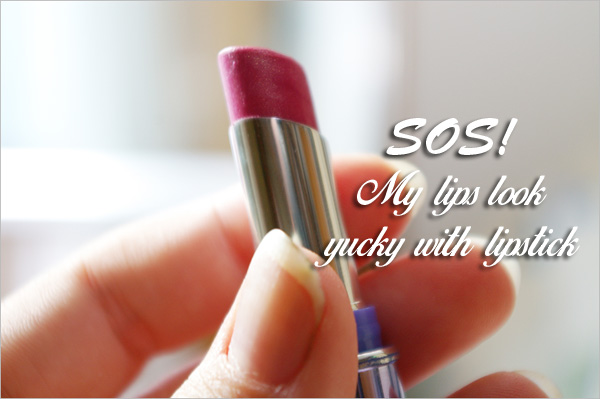 Hello Vivabellas. I have a lip problem that I hope you can help me with. For quite awhile now, I can't use lipstick and lip gloss for too long without having a line of white film from the lipstick or lip gloss accumulate on my lips. It is not dry or flaky but just a disgusting looking whitish accumulation that appear on the inside of my lips, the part where my lips are pressed together. This always happen when I'm speaking for awhile in an air conditioned room and it's darn embarrassing because it's so unsightly. I always have to rush to the toilet to scratch it off with water and my fingernails!
I've done whatever I can to rectify the problem but to no avail. These include:
– using a protective balm on my lips during bed time
– frequently scrubbing with toothbrush, DIY recipes or cotton pad
I doubt it's anything to do with the lipstick or lip gloss I use as it happens with every one of them! The only thing that works well for me now is lip balms. I'm thinking it's due to the room temperature, or because of the way my saliva reacts with the ingredients in the lipsticks or lip gloss.
Do any of you have this problem? How do you combat it other than washing it off and applying a new coat of lipstick or lip gloss?
Comments