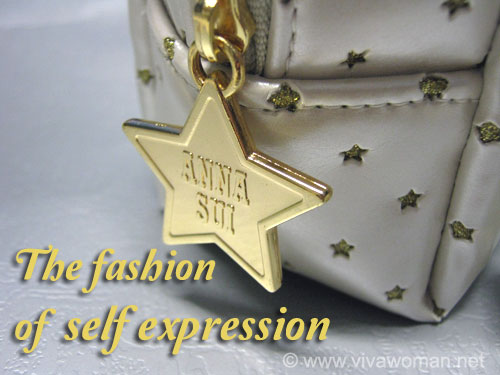 I am a fan of Anna Sui fashion but alas, I don't own any of her pieces. The closest I can get my hands on are her cosmetics. But you know me, I'm not big on makeup and so I've never used any of her products. Yeah, I know from reading some of the reviews that her makeup products are great. But I would always go over to the counter, pick up one of the products, admire it for how pretty it looks and then just put it right back. Truly, I must have thought they were too pretty to be used. LOL.
Anyway, here are some of the pretty accessories and makeup I received from the Anna Sui Rockin' Wonderland under the 2010 Christmas Collection.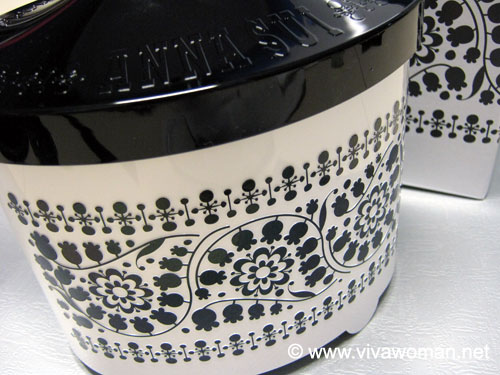 This beauty box is really pretty and the design sort of reminds me of the card of spades. It's retailing at S$35 and you can use it to keep all your beauty goodies or even jewelry. I haven't figured out what I want to use it for; maybe I'll use it to store some personal keepsakes.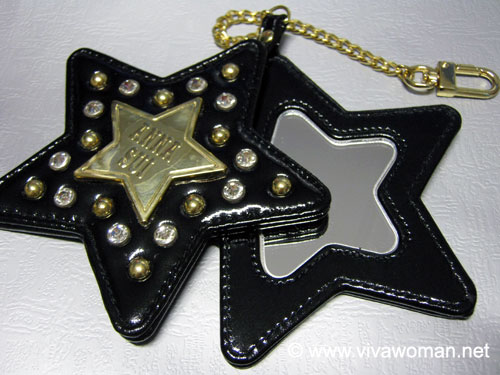 This rock chick style of mirror charm is kind of cute. If you like star studded accessories, this one will surely appeal to you. And because it's magnetic, it is extremely "attractive". Ha!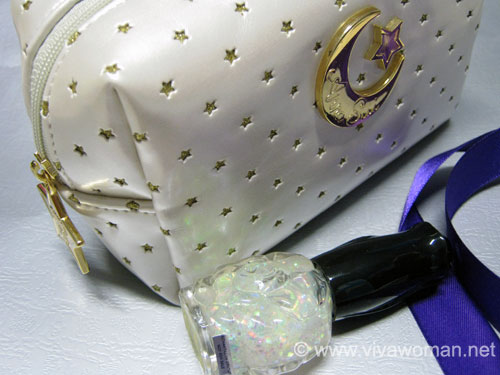 I'm not so fond of cosmetic pouches and especially not so of those that bear the logo of the brand. But I have to say the logo on this white one is kind of unique. It comes free with the makeup collection retailing at S$84 and comprise of an eye gel, lip gloss and cheek color. I say the black one looks far better.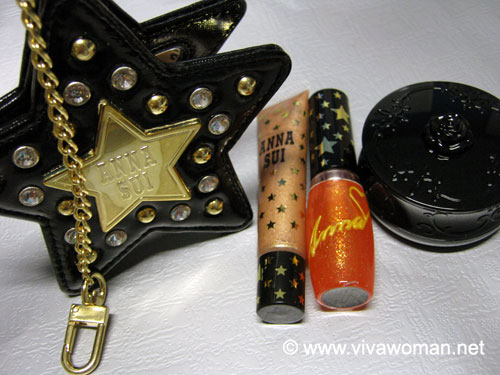 So do any of you like Anna Sui as a brand? If so, what are the items you like from Anna Sui? The fashion? The makeup? The fragrance? The accessories? Or just the others?