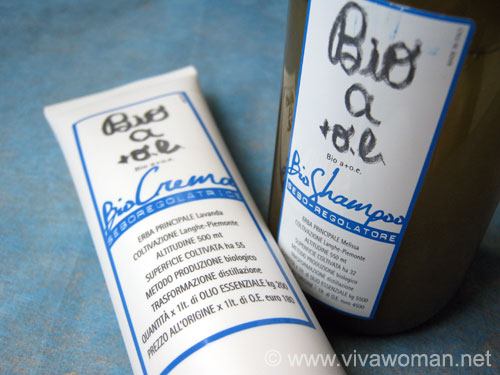 You know the saying "when it rains, it pours"? Yeah. It's literally been pouring on my head because I've been testing tons of new hair products of late. But despite having many new shampoos and conditioners, I still can't resist testing new ones and these are the latest hair care products I've been using daily for almost two weeks now. Made in Italy, this Bio a+o.e. hair care range uses organic herbs certified by ICEA or The Institute for Ethical and Environmental Certification, which is based in Bologna. The range has been brought in by Naturelova, an online store based in Singapore retailing certified organic products. And as part of their marketing campaign, the company sent me the Bio a+o.e. Sebum-Regulating BioShampoo & BioCream on a complimentary basis for review.
The products are really quite premium because the price of each shampoo and conditioner is S$48. Besides the Sebum-Regulating range, available in the Bio a+o.e. slate are the Anti-Age range, the Reinforcing range and the Restructuring range.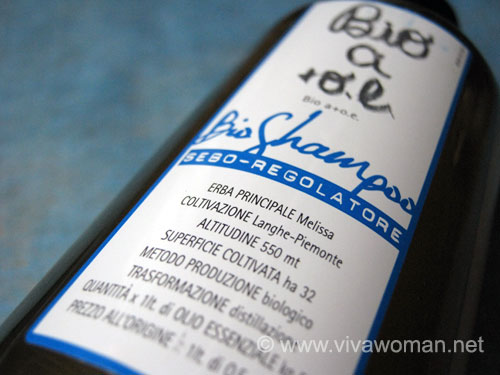 Bio a+o.e. Sebum-Regulating BioShampoo 250ml S$48
Ingredients: Aqua(Water), Sodium Lauroyl Sarcosinate, Sorbitol, Coco-Betaine, Caprylyl/Capryl Glucoside, Melissa Officinalis Distillate(Melissa Officinalis Flower/Leaf/Stem Water)*, Xanthan Gum, Hydrolyzed Wheat Protein, Sodium Benzoate, Citric Acid, Hydroxypropyl Methylcellulose, Sodium Chloride, Dicaprylyl Ether, Lauryl Alcohol, Profumo(Fragrance), Moringa Pterygosperma Seed Extract, Ascorbyl Palmitate, Lecithin, Potassium Sorbate, Hydrolyzed Rice Protein, Sodium Phytate, Glycerin, Gossypium Oil(Gossypium Herbaceum (Cotton) Seed Oil)
Product description
The Sebum-Regulating range is great for me because I have both fine hair plus greasy scalp and I need a gentle shampoo to wash my hair daily. Described as a gentle shampoo, Sebum-Regulating BioShampoo is also said to restructure and strengthen the hair, as well as reduce sebaceous oil production on the scalp.
Smell and lather
This shampoo smells wonderful. I can't put my finger to the smell but I really enjoy using this because of the scent as it is refreshing and uplifting. And despite being labelled as organic, this shampoo lathers pretty well.
Results
My hair feels rather clean with one shampoo but I find it more effective if I use a second application. In terms of the second application, I only need a quarter of the original amount. However, I definitely need to use a conditioner to detangle my hair aftewards.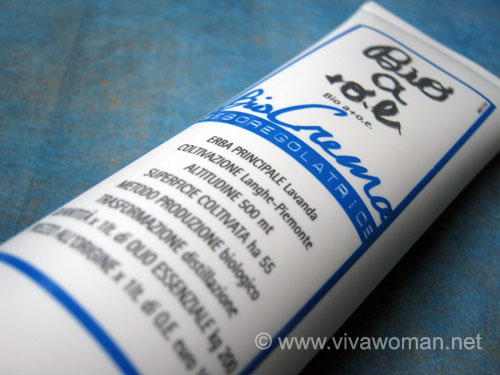 Bio a+o.e. Sebum-Regulating BioCream 150m S$48
Ingredients: Aqua(Water), Glycerin, Cetearyl Alcohol, Distearoylethyl Hydroxyethylmonium Methosulfate, Lauryl Alcohol, Candelilla Cera, Polyglyceryl-2 Dipolyhydroxystearate, Dicaprylyl Ether, Lauryl Glucoside, Olus Oil, Hydroxypropyl Starch Phosphate, Lavandula Angustifolia Extract (Lavandula Angustifolia (Lavender) Flower Extract)*, Anthemis Nobilis Extract*, Hydrolyzed Wheat Protein, Hydrogenated Vegetable Oil, Profumo(Fragrance), Phenoxyethanol, Benzyl Alcohol, Potassium Sorbate, Sodium Dehydroacetate, Tocopherol, Moringa Pterygosperma Seed Extract
Product description
This Sebum-Regulating BioCream works like a coniditoner after shampooing. It is only to be applied along shaft of the hair.
Smell and texture
The smell is a little close to the shampoo but the texture of this BioCream is unlike the conditioners I've come across. It looks creamy but the consistency is thinner and more lotion like. With my usual conditioner, I only need to use a pea size amount to condition my hair but with this, I need to use about the size of a 50 cent coin.
Results
My hair does not look weighed down but rather, quite full after a blow dry. It also looks smooth and glossy.
Overall summary
I love the Bio a+o.e. Sebum-Regulating BioShampoo & BioCream. They are really effective in helping to regulate the oil production on my scalp as I noticed that my hair does not look so greasy the morning after. However, I still continue to wash my hair daily. In addition, even though I use much more of the BioCream as compared to when I use my usual hair conditioner, my hair isn't weighed down. Like I mentioned, my hair actually looks quite full.
The products use active vegetable ingredients to increase circulation, thereby reducing formation of sebaceous oil on the scalp. So I believe long term usage is beneficial. However, the products are rather expensive, considering a set cost S$96. But those who are keen on trying maybe happy to know that the store is currently offering 10% off the range until end of this month. For more information, check out the Festive Promotion section on their website.