Leonor Greyl Bain TS Shampoo For Oily Hair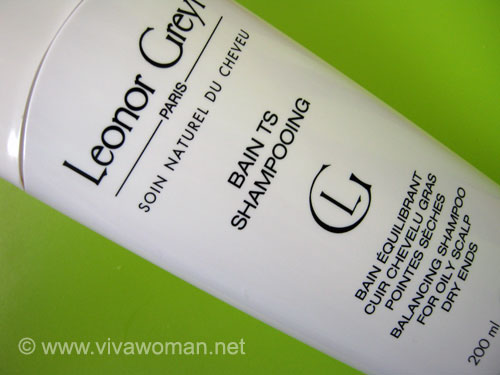 This is another shampoo I received as part of the Urban hair review project. Although it does not give me the desired volume, but Leonor Greyl Bain TS Shampooing being a balancing treatment shampoo for oily scalps and dry ends, works well for my hair condition. I found my hair looking smoother and the ends less frizzy. In addition, I really love the freshing citrus smell whenever I shampoo my hair with this as it comes with lime tree oil. Not overpowering, but uplifting enough!
Leonor Greyl Bain TS is a shampoo specifically adapted for oily hair. On top of the lime tree oil, this shampoo contains the anti-sebum properties of yeast and the anti-perspirant benefits of sage; all these ingredients combine to help purify and cleanse oily scalps. Usually, I find that shampoos formulated for oily scalp to be rather drying for my hair ends but because this one is also formulated with vitamins and plant proteins with conditioning properties, so it actually nourishes and repairs dry ends.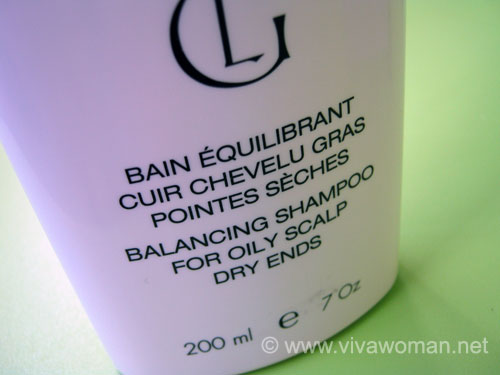 Contains no silicones
Ingredients: Water, Sodium Lauryl Glucose Carboxylate (and) Sodium Lauryl Glucoside, Sodium Cocoamphoacetate, Sodium Lauroyl Oat Aminoacids, Glycereth-2 Cocoate, Cocamidopropyl PG-Dimonium Chloride, Cocamide Mea, Wheat (Triitcum Sativum) Extract, Polyquaternium-70 (and) Dipropylene Glycol, Salvia Officinalis (Sage) Leaf Extract, Sacchoromyces Cerevisiae Extract, Propylene Glycol, PEG-15 Cocopolyamine, Nelumbium Speciousum Flower Extract, Guar Hydroxypropyltrimonium Chloride, Iris Florentina Root Extract, Daucus Carota Extract, Fragrance, Tocopherol, Polysorbate 20, Linoleic Acid, Linolenic Acid, Metylchloroisothiazolinone (and) Methylisothiazolinone.
When it comes to shampoos, I'm less particular about the ingredients as long as it is not loaded with silicones. So based on what I can read here, this one does not contain them. It does not contain SLS but it contains the other surfactants and hence, lathers up and foams pretty well.
I actually received a treatment mask with this shampoo but I found it inconvenient to use as I need to leave the mask on my hair for 10 minutes. So I currently use this shampoo with another conditioner.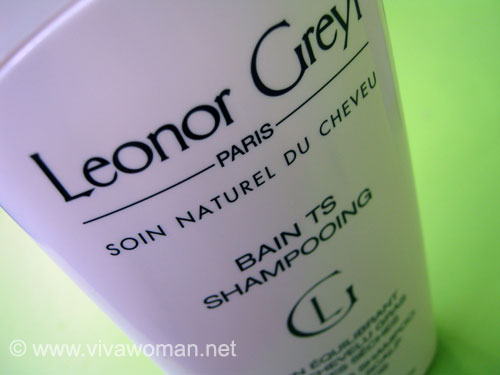 Overall summary
I won't say this product keeps my scalp totally greasy free as I noticed my hair looking quite greasy the morning after. However, in the duration of the day that I use it, my hair is still good. Anyway, I wash my hair daily and so this works well because it doesn't dry out the ends. Although it does not give my hair the desired volume that volume shampoos yield, but it does keep my hair looking full and not limpy.
Price and availability
I understand that the Leonor Greyl line is available at at Tangs Orchard although I haven't checked it out there. The line is rather premium, considering the 200ml cost S$56 so I'll probably stretch this out by alternating with other shampoos I have as I'm not ready to spend that kind of money for a shampoo.
Comments