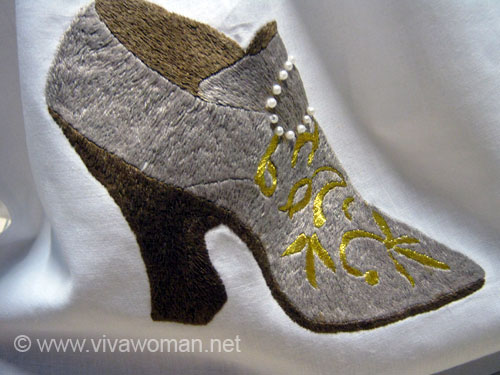 It's amazing what one can unearth while spring cleaning. Not rags mind you. These are totally brand new and unused lying in one of the old chests. They were purchased during one of my trips to Vietnam and they haven't even turned yellow. Not bad huh? The designs are so pretty I couldn't bear to use them and hence, kept them in that chest and subsequently clean forgotten about them.
Anyway, I bought a couple of such bags and I used them pretty extensively at one stage. They're useful for travel purposes but nice as keepsakes too. I especially like the intricate embroidery designs.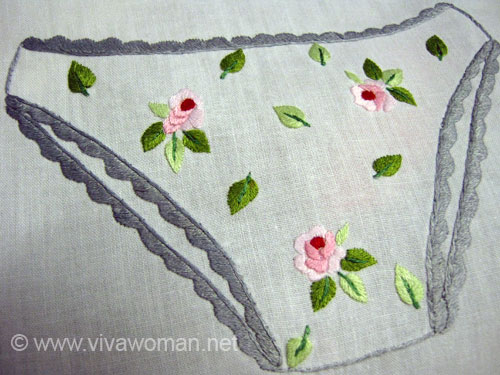 Check out this cute embroidered panty design. So cute! It'll be nice to wear a real panty that looks so sweet.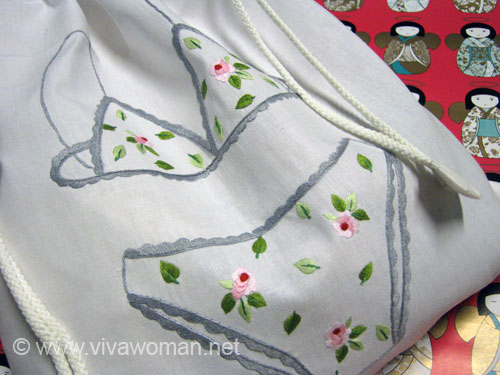 And the design comes complete with a bra top too. I spotted some designs like this at Esty.com and they cost around US$15 onwards. Think you can find some of these selling at Takashimaya? Maybe someone can confirm.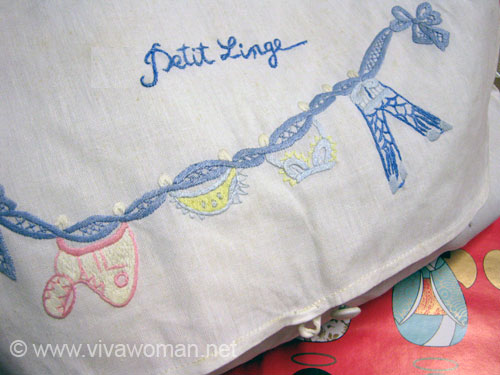 This is one lingerie bag that I like and used to put some of my unused lingerie. Don't ask my why I still keep unused lingerie. I just do.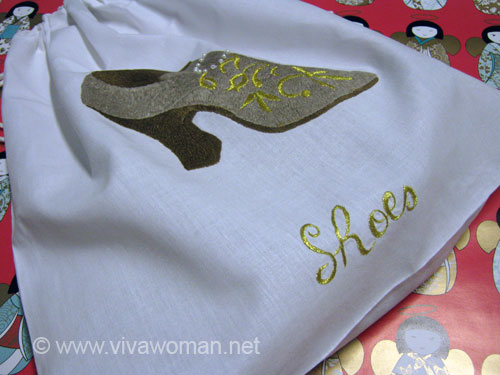 The thing with these white shoe bags is that while they're pretty, they get dirty real fast when you start using them to bag your shoes. The inside gets all dirty and I don't believe in washing them because it just ruin the embroidery. So yeah, now I remember why I bought a few of these bags. To save on the laundry really.