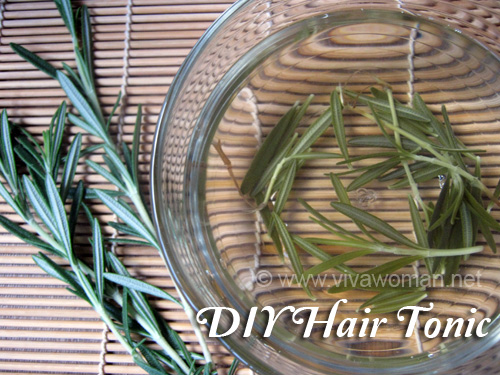 I used to spend quite a bit of time with my mom concocting our own hair tonic. We would go around our estate to search for morning glory, which would then be dried and soaked in a bottle of brandy. The concoction was then our own DIY hair tonic to apply to our scalp to promote hair growth. It was quite fun all right and I think it did help somewhat but I grew out of it due to the embarrassment of walking around smelling like a drunk. Anyway, I don't really like the idea of applying hair tonic on my scalp because my hair would get all clumped up and looking greasy. So I was quite happy to experiment with this new recipe I chance upon from a book – the rosemary hair tonic rinse!
Good for oily scalp and hair loss
This looks like a popular recipe because I read some reviews about it on the forums. Apparently, it is effective for controlling greasy hair and promote hair growth because rosemary cleans our hair follicles. In addition, I also learn that the recipe is particularly recommended for people with dark hair and the rinse can also give luster to dry hair. The best part is, it's really easy to prepare and all I need is rosemary and water.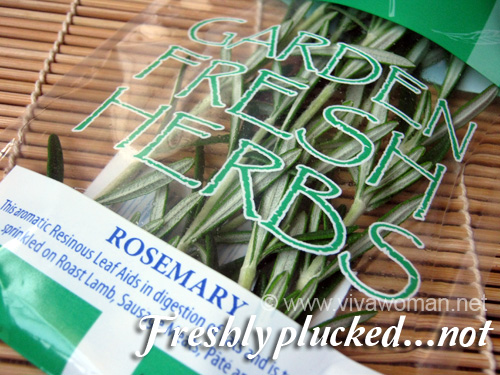 Herbal and medicinal scent
Rosemary is notable for its use in a variety of dishes. The leaf of the plant, however, is used for medicinal purposes and is also popular in many beauty products. Once boiled with water, the medicinal smell is rather strong. But it's not an awful medicinal smell; more like a herbal type of pleasant scent. I also like the fact that the ingredient is easily available at the supermarket. I got mine from Cold Storage.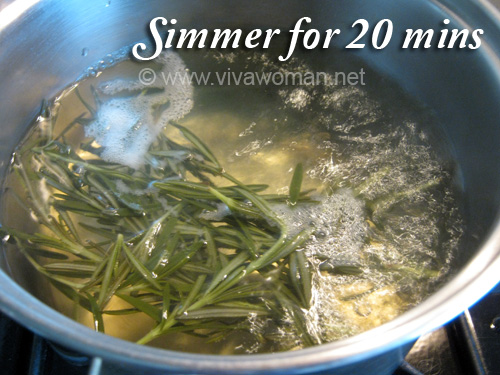 Strain the boiled mixture
As mentioned, you only need two ingredients – rosemary and water. I emptied two packets of the rosemary into a pot with 150ml of water and brought the mixture to boil. Once the mixture boiled, I turned the fire to a lower heat and let the water simmer for about 20 minutes before letting it sit in the pot to cool. When the rosemary tonic is completely cooled, I strained the liquid into a water bottle and threw out the rosemary.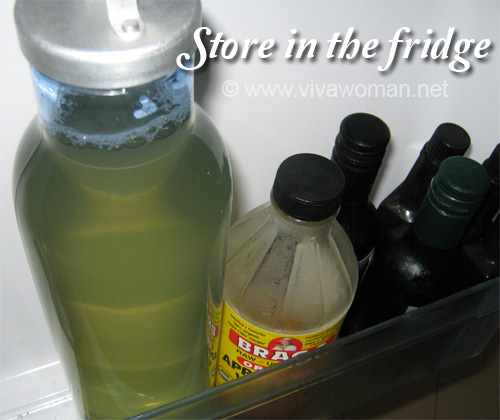 Use as a final rinse over the hair
So here you see a bottle of the rosemary hair tonic. You can also store them in those small empty mineral water bottles – use and discard. I don't use this daily but twice a week. What I do is to pour over my hair after shampoo and conditioning, leave it to drip and then towel dry after that. I understand that some people mix this rosemary hair tonic with some vinegar but personally, I'm good using it by itself as the rosemary herbal scent is rather strong. Can't tell yet if it has any effects but I like that it leaves my hair feeling cleaner (tried using it without conditioner and my hair was squeaky clean) and it's also soothing and invigorating to my scalp. Hopefully, I'll have thicker hair to report down the road!