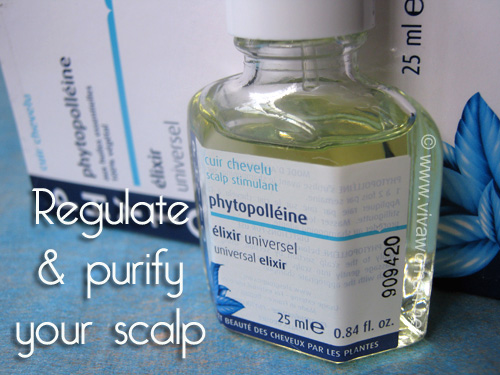 Besides the rosemary hair rinse that I've been using quite frequently, I've also been using the Phyto Phytopolleine Universal Elixir Scalp Stimulant about twice a week for about a month now. In fact, I've just finished the bottle I purchased during a sale at Watsons and am going to wait till the next sale to get my next bottle. So yes, I like this because I think it's helping to purifying my scalp and possibly strengthening my hair.
Contains 72% essential oils
Phyto Phytopolleine Universal Elixir is an essential oil blend that awakens the scalp. This formula harnesses the natural powers of rosemary, sage, cypress, eucalyptus, and lemon, combined with corn germ oil to instantly purify the scalp and catalyze microcirculation. The elixir regulates and purifies the scalp and hence, can also be used as a long-term treatment for those suffering from an unbalanced scalp whether it is dry, oily, itchy, or irritated.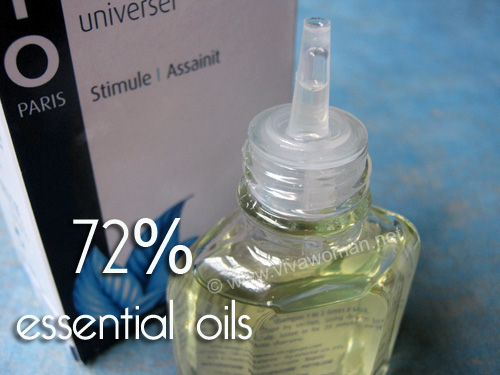 100% botanical formula
Ingredients: Zea Mays (Corn) Germ Oil, Fragrance / Parfum, Citrus Medica Limonum (Lemon) Peel Oil, Limonene, Melaleuca Leucadendron Cajaput Oil (Cajeput), Rosmarinus Officinalis (Rosemary) Leaf Oil, Salvia Officinalis (Sage) Oil, Cupressus Sempervirens Oil (Cyprès), Linalool, Citral, Isoeugenol, Geraniol, Eugenol, Coumarin, Citronellol.
The product is formulated without parabens, sulfates, synthetic fragrances, synthetic dyes, petrochemical, phthalates.
Instructions for use
Phytopolleine Universal Elixir is to be used before shampoo once or twice a week. As the solution is housed in a dropper bottle, it is easy to apply it directly to the scalp section by section. The solution should be massaged gently into the scalp, and then left on for 20 to 30 minutes, before shampoo. This should not be used one week before and after a chemical process.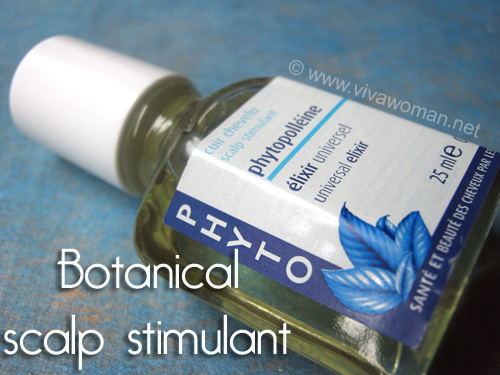 Medicinal smell
What I like about the Phyto PhytoPolleine Universal Elixir is that this is a pre-shampoo botanical stimulant that I can use prior to washing my hair. I dislike applying hair tonic and whatnots to my cleansed hair as they tend to make my hair look really oily. So this product is ideal to me because I just need to apply and leave it for about 20 minutes prior to washing. This scalp stimulant smells almost medicinal – like a combination of rosemary and peppermint. However, I rather like the smell and also the warm, tingling sensation it leaves on my scalp.
Clear excess build up at the hair follicles
This product works for me because it breaks up the excess build up at the hair follicles. I find that my hair looks shinier, stronger and slightly less oily. I still have to wash my hair daily but at least I noticed that the amount of oil accumulated at the root is not so much these days. So I think this scalp stimulant might help me grow thicker and stronger hair in time too.
Price and availability
The small 25ml Phyto Phytopolleine Elixir Universel Scalp Stimulant is available at Watsons for S$48. Those outside of Singapore can easily locate the product online
. It is quite expensive but the price is still good, considering this is the type of product also used in hair spas. However, I would recommend stocking this up during the sale period when you can get 20% off the item. Well, I'm going to get at least two bottles at the next sale for sure!