The weather is hot & I'm piling up my clothes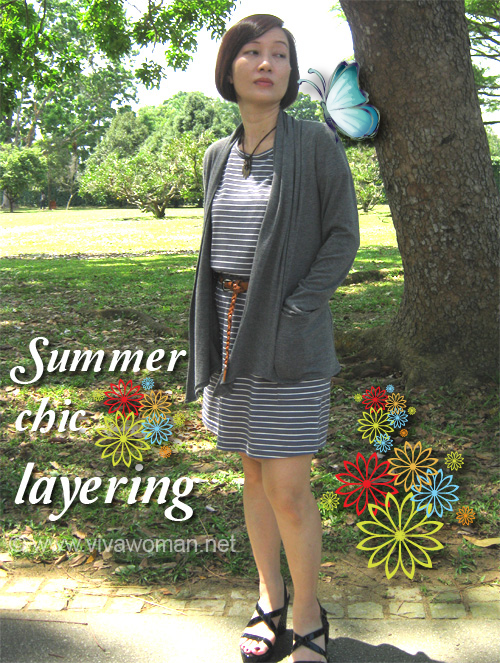 I'm totally loving the dresses and tops I got from Bangkok. They're totally my style and they fit me to a T. And they were all purchased from one department store – Central Chidlom. Here's a jersey dress that I bought that I can either dress up or dress down, depending on what I pair with.
The reason why I love this piece so much is that it's simple, it's clean and it goes very well with my Fitflop! Heh. I don't need special shoes just to make this outfit work and it makes a smart street wear! The only flaw is that the sleeve holes are too huge but there's nothing a tube won't fix. Taller girls can probably wear this as a top over their pants or jeans but for me, I'm really small so that style won't work for me.

Stick to the same family of colors
Because Singapore is so hot most of the time, it's not practical to pile up but that doesn't mean we can't experiment with simple layering. A scarf would be nice to try with this outfit but I prefer my grey flowing cardigan with this piece on some days when I need to dress up a little. Put on a pair of heels and I'm ready to go! Anyway, the art to not look like an a clown when it comes to layering is to stick to the same color family. So a white jacket or cardigan will also work here.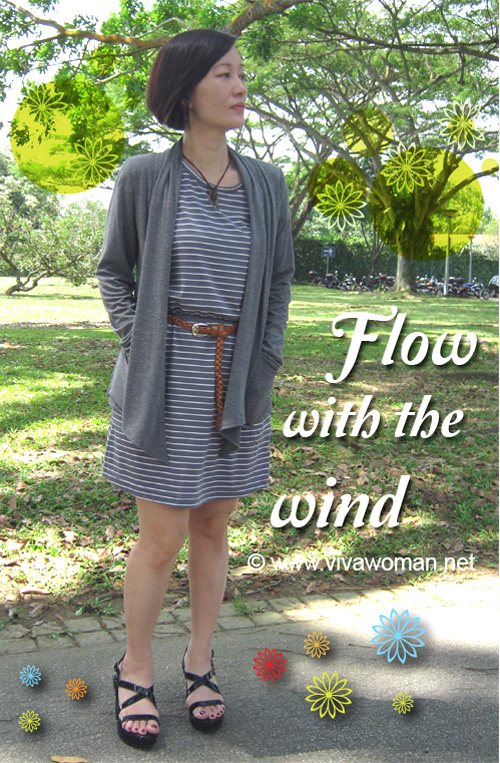 Avoid looking fat or frumpy
But this flowing cardigan from Dorothy Perkins is great to add the desired shape and dimension to the outfit. It's also versatile to allow me another look with the belt worn outside that can take me to events that are marked 'smart casual' and I don't think I look fat or frumpy eh?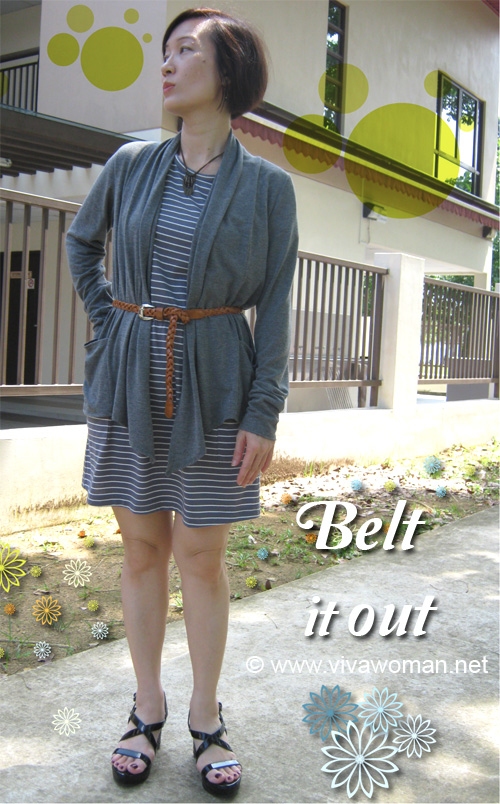 Be flexible with layering
The greatest thing about this whole outfit is that the layering works great for indoors where it's cold and yet, when it's warm as I step out, the cardigan can be easily removed.
Comments