Share: how much do you trust my reviews?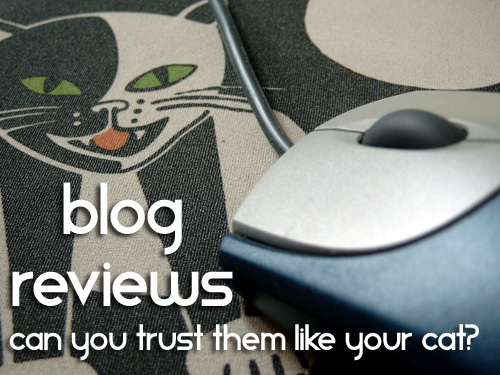 At the end of July, I received an email from a rather reputable 'Asian-born' PR agency with a harmless subject line "Looking for Ghostwriter for XX Product" but when I read the content, it angered me greatly. Those who follow me on Tweeter would have sensed my indignation back then. Let me show you the extract of the content and you will immediately understand why I was fuming.
We're trying to look for a ghostwriter to help us do some blogging of a XX product.

Background:
Our client, is also a brand of XX. What we required is to provide you a new competitor's product to try. We have heard some bad reviews recently about this new product. That being said, we are seeking a ghostwriter to help to write bad reviews about the product. Of course, we will provide you the competitor's product to try as well.

Do let me know if you're keen to be our ghostwriter for this? I can brief you further. Upon engaging you as our client's ghostwriter, you'll be return in kind with our client's product.

Do let me know this soonest as this new competitor's product will be selling in SG pretty soon in 1 week time. We need to get the reviews out before the product is selling in shop.
Do you think we bloggers are so low class?
Okay, despite the multiple language errors, I think the content is understandable to most of you right? They basically wanted someone, and in this case, ME, to write a POOR review on their competitor's products. HELLO! My first thought was – what kind of PR strategy is this? Is it necessary to stoop SO LOW? And the next thought I had was – why a blogger and why me? Does this PR representative think that we bloggers are so low class that we will comply with such a ludicrous request?
Can we trust reviews we read online?
I chose to bin the email immediately but it got me thinking for awhile – can we really trust reviews that we read online? I mean, surely this is not the only agency that came up with such a lousy strategy to bash their competitors…so does it mean we can't trust positive reviews and neither can we trust negative reviews? What can we trust then?
How much do you trust our blog reviews?
Since you all read my blog and probably other beauty blogs too, then let me pose the question to you – to what extent do you trust our reviews and has it ever occurred to you that our product reviews could be 'fake'?
And let me state emphatically that Viva Woman will never be a mouthpiece for a brand nor will it serve as a platform for you agencies or companies to bash your competitors. Get away from me already!
Comments