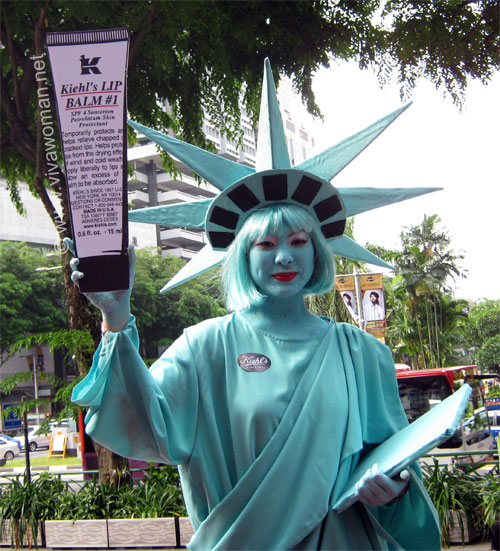 Did the statue of liberty get shipped from New York to Singapore? But wait…this statue can move, plus she's holding a Kiehl's Lip Balm #1 no less! So what's this life size "statue" doing in the middle of Orchard Road? Well, she was part of the prop to the Kiehl's 160th anniversary celebration at the ION Glass House yesterday. Good thing the weather was merciful and she was basking very well in the mild sunlight for a couple of hours without melting away.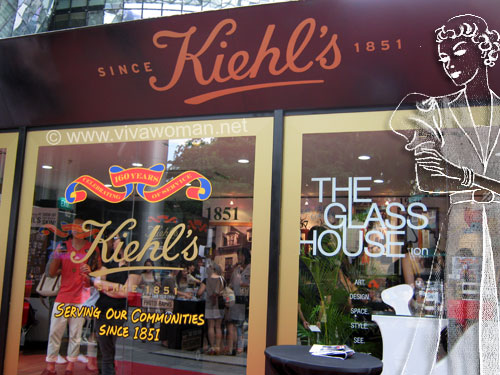 A pop-up store
The ION Glass House, for those who haven't checked it out, is located at ION orchard's outdoor event space, ION2. It was initially designed to be a showcase for the different brands of the shopping mall to showcase their store products, but turned out, the space has become a "pop-up store" for brands to take centrestage with their interesting exhibits and events.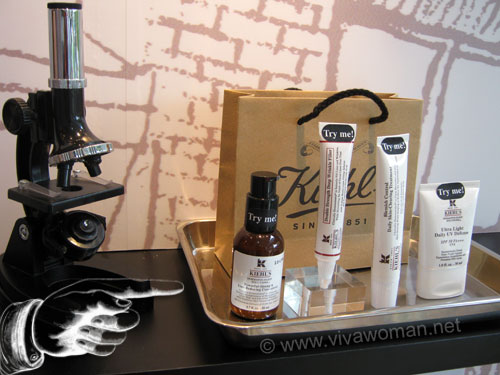 A retrospective look back
So Kiehl's, being known for their fun and quirky image hosted their birthday celebration there. It's quite a small glass house really but the company managed to put up an interesting mini exhibit of their products in retrospective. Besides the 3D wall montages full of product images, there were a bit of unusual items on display to add on to the vintage, retro vibe.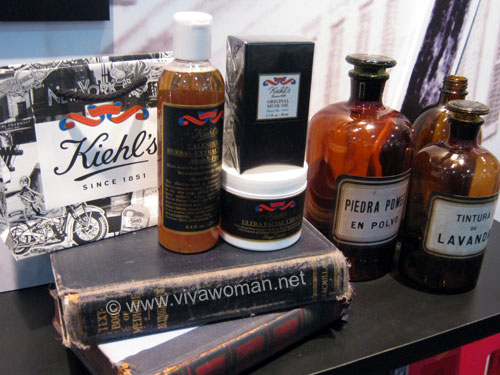 Iconic Kiehl's display items
It was in effect, a showcase of look back at Kiehl's iconic products formulated over the years from 1851. Of course, on display at the glass house were also the Kiehl's motorbike and Mr Bone. See more pictures of the exhibits at the Viva Woman Facebook Page. Don't forget to check out the cute Kiehl's boys!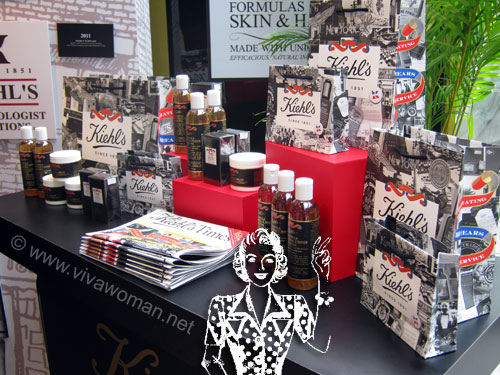 Limited Edition New York Heritage Collection
To mark their 160th anniversary, Kiehl's has also introduced their limited edition New York Heritage Collection in all Kiehl's stores worldiwde. Comprised of three historical formulations that are still customer favorites today, adorned with limited edition black and gold packaging inspired by Kiehl's New York roots, the collection features: Ultra Facial Cream, Calendula Herbal-Extract Toner and Original Musk Oil EDT.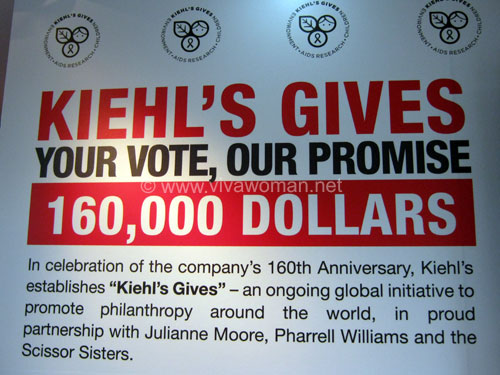 Vote for Kiehl's Gives
And in their typical charitable spirit, the company has also launched "Kiehl's Gives" since mid June – an ongoing global initiative to promote philanthropy around the world, in partnership with Julianne Moore, Pharrell Williams and the Scissor Sisters. So what will happen is that Kiehl's will donate US$160,000 to charitable organizations in the United States and around the world in the three key Kiehl's causes, whose share will be determined by Kiehl's visitors via voting at www.kiehlsigves.com. The program closes mid September and so you might want to do your part to vote for a good cause!