MVO Everyday Sheer Coverage & a giveaway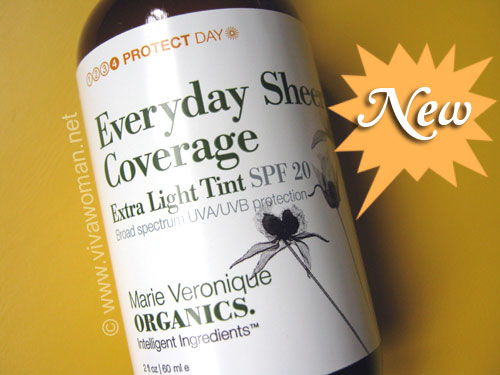 This is the other product I received from Marie Veronique Organics for review and it's their new Everyday Sheer Coverage with SPF20. The company used to offer an Anti-Aging Day Serum with SPF20 but has tweaked some of the ingredients and replaced with this new product that provides every day UVA/UVB protection with a unique combination of natural humectants, emollients and anti-oxidants.
Contains beneficial anti-aging goodness
Like all other Marie Veronique Organics products, this Everyday Sheer Coverage does not contain harmful chemicals, nanoparticles, parabens, fillers, waxes, or fragrances. And if you review the ingredient list, the formulation contains many beneficial anti-aging skin ingredients such as beta glucans, glucosamine, and powerful anti-oxidants such as coffee fruit extract.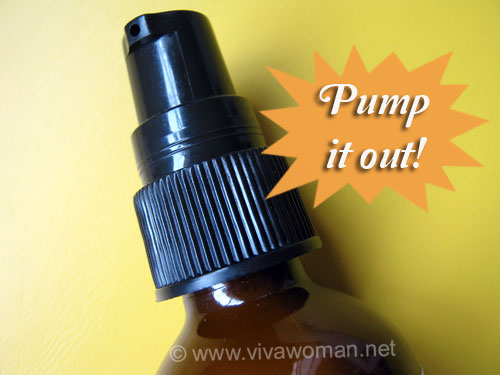 Ingredient list
Active ingredient: 16.6% non-nano zinc oxide
Ingredients: Camellia sinensis (green & white tea), non-nano zinc oxide, vegetable glycerin, Brassica oleracea italica (broccoli seed oil), Prunus avium (cherry kernel seed oil), emu oil, Punica granatum (pomegranate seed oil), Rubus idaeus (red raspberry seed oil), Tocopherol (vitamin E), Calodendrum capense (yangu oil), Cosmocil CQ*, xanthan gum, n-acetyl glucosamine, lecithin, potassium sorbate, pearl powder, Rosemarinus officinalis (rosemary oleoresin), beta glucan, Coffea arabica (coffee fruit extract), Hydrolyzed silk (silk powder), Rosa centifolia (rose) essential oil, Citrus aurantium bigaradia (neroli) essential oil, Helichrysum italicum (helichrysum essential oil), Cistus incanus (cistus) essential oil, iron oxides. *Paraben-free anti-microbial agent.
Besides non-micronized zinc oxide, this product also includes red raspberry seed oil and broccoli seed oils for additional sun protection. And in terms of preservative, Marie Veronique Organics has chosen Potassium Sorbate for this product.
Smell, application and texture
This product has a very strong herbal smell of what I think comes from the helichrysum essential oil. In fact, it is so strong that the smell actually lingers for quite awhile so some of you who are scent sensitive may find that an issue. Compared to Marie Veronique Organics Moisturizing Facescreen, this product is easier to apply. The product I received was of Extra Light Tint and I could hardly see any whitecast on my fair skin. It is quite thick, and is cream like, making it quite close to their Kid Safe Screen. However, when applied, it is not greasy to the touch and blends fairly easily. I like that this is comfortable on my skin, not dry compared to the previous formulation but do note that I always use the Marie Veronique Organics Anti-Aging Oil Plus prior to applying this because it can be drying if used alone.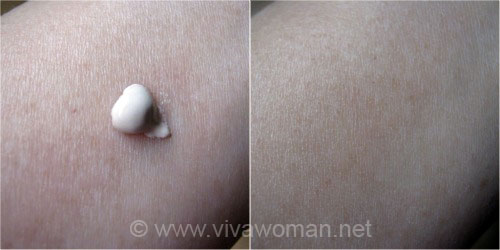 Used on days when UV index isn't so high
When I reviewed the Anti-Aging Day Serum with SPF20 last October, I mentioned I was confused by the product mainly because it was said to be used in conjunction with the Moisturizing Face Screen and the one I received came with a tint and it made no sense for me to apply under my moisturizer. With this product, I think the positioning is clearer that you can use it on its own. So what about this and their Moisturizing Face Screen then? Well, while both products contain premium ingredients, the way I see Everyday Sheer Coverage is that it has even more skin benefiting ingredients such as beta glucans, glucosamine, and powerful anti-oxidants such as coffee fruit extract so that's probably why it's US$10 more than Moisturizing Face Screen. It works well for sun protection especially during seasons when the sun isn't so strong. For us, it would be right now when the UV index is not so high on most days or when you're mostly indoor.
Price and availability
The 60ml bottle retails at US$50 and comes in four shades – extra light tint, light tint, medium tint and dark tint. I'm creating a post sometime this week to show you the swatches of the tints so that you have a better idea when you order the products.
Giveaway and promtoion
Okay, now here comes the prize. As part of the launch of this new product, Marie Veronique Organics is giving away an Everyday Sheer Coverage with SPF20 to one of my readers. However, due to shipping issues, the giveaway is limited to readers in US, Singapore, Japan, Australia, and Korea. To find out how to enter, head over to the Viva Woman Facebook Page to check details. As for the rest, don't fret. The company has offered a free 1/4oz Anti-Aging Oil+ with the purchase of MVO's new Every Day Sheer Coverage. Just enter promo code: VivaESC when you checkout at the website. Valid till October 15, 2011.

Comments