DIY Beauty: what yogurt can I use on my face?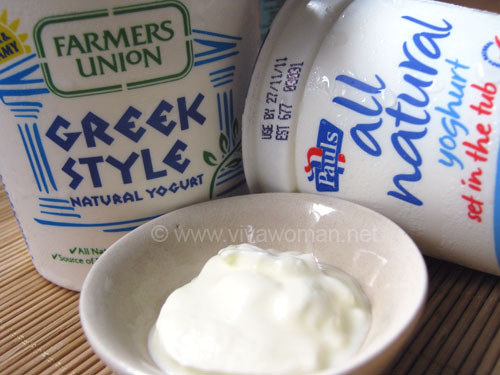 Since writing about the goodness of yogurt, such as the one I mentioned about yogurt being a natural source of AHA, several readers asked me via comments and email which brand and type of yogurt they should be buying. As I am located in Singapore, I can only recommend those that are available here. And because I use yogurt quite a bit in my skin care routine, I'll recommend two that I've tried and are widely available in the supermarkets.
Benefits of yogurt for the skin
Here's a quick recap on the benefits of yogurt for our skin:
– high nutrient content to nourish the skin.
– lactic acid and enzymes to soothe, soften and hydrate the skin.
– AHA from the lactic acid to improve skin tone.
– antibacterial and antifungal properties to cleanse the skin.
Choose non-fat formulas if you skin is not dry
It's best to choose yogurt with live active cultures in order to get the full benefits. Always buy plain, unflavored and preferably set yogurt. And depending on your face type, you want to be careful about the fat content. For dry skin type, those original formula that contains fat would be very nourishing. However, such formulas are not suitable for combination or oily skin, which are better off using non-fat formulas even though the consistency of some are thinner.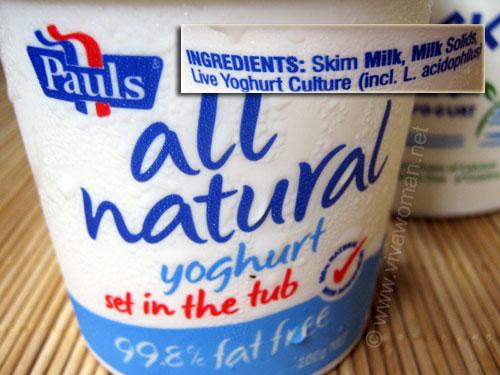 Pauls All Natural Yoghurt
Of the various brands of yogurt I've tried, I like the 99.8% fat free natural set yogurt from Pauls best. Available under the brand is an original version but it is thicker and creamier, and is not too suitable for my acne prone skin type. This brand of yogurt contains live yogurt culture and does not include any preservatives, colorings or flavorings so it is great to be used even daily. The 200g tub can last me two to three weeks, depending on how I use it and cost only S$2.60.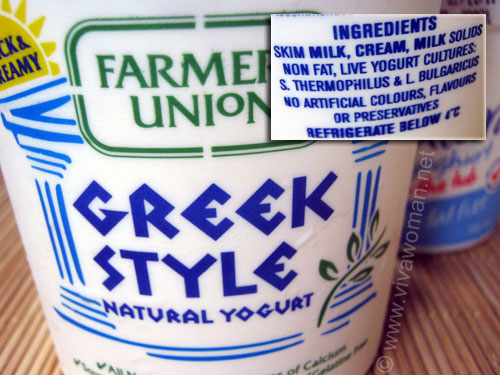 Farmer Union Greek Yogurt
This is another brand of yogurt I've been trying. I've read that Greek yogurt are the best and so decided to give it a try. However, because it is so thick and creamy, this is not suitable for my skin. I actually broke out a little using this although it is really good stuff. Hence, I would recommend this to those with dry skin, who probably will appreciate this more. It's a bigger tub at 500g and cost S$4.55 and hey, it'll probably last you a month if you're just using it on your skin! Again, it is natural and does not contain any preservatives, colorings or flavorings. I use this stuff on my body now.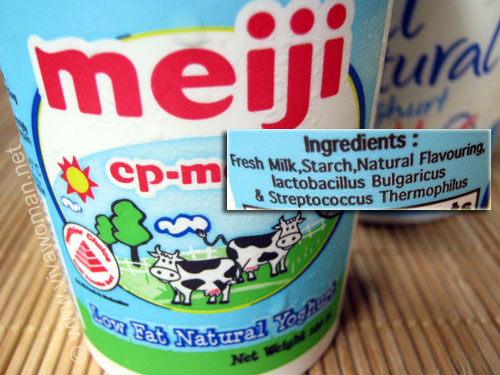 Other brands may not be so natural
I've also tried other brands of yogurt, which come in smaller tubs and are cheaper but I have found them to be a lot thinner in consistency. Additionally, I realized that some of them actually contains preservatives and flavorings even though they are stated to be natural yogurt. So you do need to read the ingredient list to ensure you're getting the purer stuff.
So do you use any of these yogurts featured here? Do you like them? Or what brand or type of yogurt do you use ?
Love to DIY? Click here to look up over 100 DIY beauty recipes for hair, face and body.
Comments