Beauty Kitchen: 5 ways to drink your green tea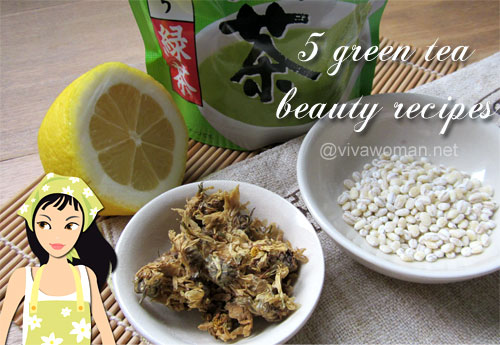 Hey green tea lovers! How have you been drinking your green tea? Just plain o-cha style? Well, today, I'm sharing with you five different ways you can use green tea and perhaps one or two of these might appeal to those of you who don't quite like the taste of green tea.
Green tea is great for beauty and I've discussed how drinking green tea can help reduce the damage caused by ultraviolet rays through the polyphenols from the tea. At the same time, researchers have said that the polyphenols called catechins in green tea may trigger weight loss by stimulating the body to burn calories and decreasing body fat. So ready for some green tea beauty goodness? Then here goes!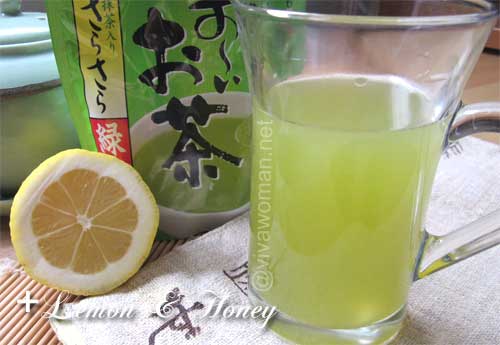 1. Green tea with lemon and honey
Who says green tea must always be drank neat? You'll be surprised how well it goes with lemon and honey. Just add a teaspoon of green tea powder to about half a tablespoon of honey with a squeeze of lemon. It's awesomely refreshing! Lemon by the way is beneficial for skin as it has plenty of vitamin C and it's great for those who want fairer skin.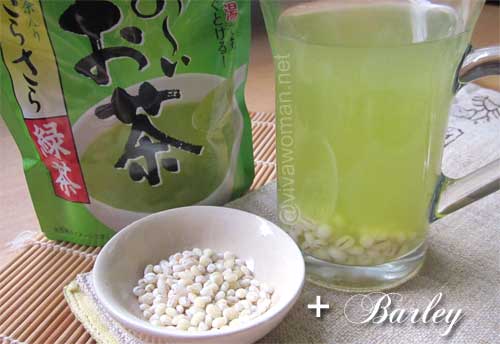 2. Green tea with barley
Barley is great for alleviating inflammations and promote clearer skin so this should appeal to many ladies. Just boil some barley, add rock sugar and then in your cup, mix in about half to one tablespoon of green tea powder depending on your preference.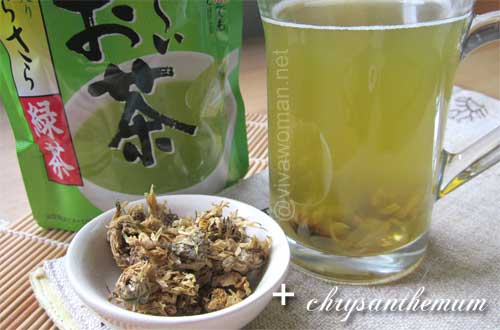 3. Green tea with chrysanthemum
Chrysanthemum is a great coolant popular in Chinese medicinal practice and I'll say this one is great for detox purposes. Similar to the earlier recipe, just boil some chrysanthemum, add rock sugar and then in your cup, mix in half to one tablespoon of green tea powder depending on your preference.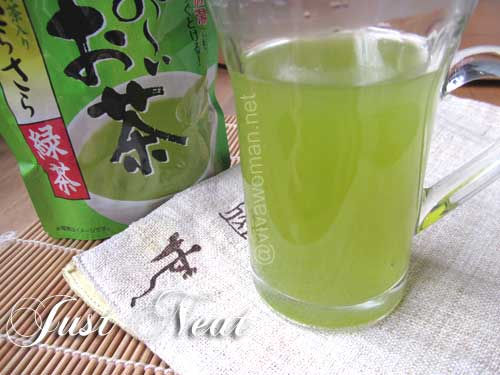 4. Green tea neat
Of course some of you like green tea neat and so here's just plain old matcha. It's a great taste but it may have to be acquired for some of us. I'm not sure how it'll taste with some sugar but it maybe worth experimenting. Who knows…some of you may actually like that better.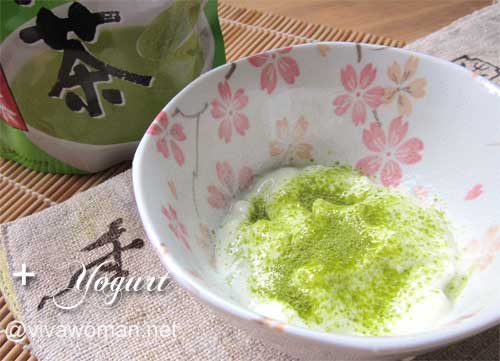 5. Green tea with yogurt
I'm not fond of eating yogurt. I find the taste weird but by mixing a good amount of green tea powder, the weird taste is sort of masked and I find it quite agreeable to my tastebuds. However, some of you may not like this and well, you can always use this as a face mask. Heheh.
Choice of using green tea powder or green tea bags
You would have noticed that I used green tea powder here. Of course you can use green tea bags but I personally prefer the powdered form. One thing to note is that while green tea brings lots of beauty benefits but drinking too much may cause your skin to be drying as green tea is also a diuretic. Anyway, if you have more green tea to spare, check out my post on 5 ways to use green tea for your face.
Comments